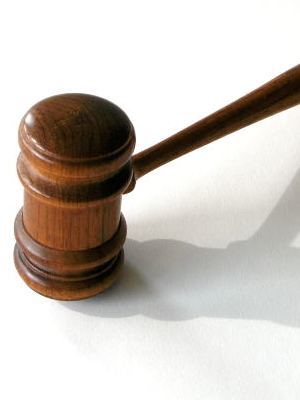 A Jefferson County couple is suing a Nederland driver, alleging negligence in an auto accident.
John M. Akins and Elaine Akins of Port Neches filed a petition June 16 in Jefferson County District Court against Jimmy Edward Paul of Nederland, alleging liability in a collision they say caused serious personal injuries and property damage.
According to the complaint, on Aug. 25, 2013, the couple stopped at a red light near the intersection of FM 365 and U.S. Highway 69 in Port Arthur when Paul rear-ended the plaintiffs' vehicle when he failed to slow and stop behind them at the traffic light.
The suit states the defendant was cited by the police.
Alleging negligence, the plaintiffs blame Paul for failing to yield the right of way, keep a proper lookout, brake his vehicle, drive safely, pay attention, signal his proximity by sounding his horn, take evasive action to avoid impact and follow traffic regulations.
The plaintiffs allege they sustained pain, anguish, impairment, disfigurement and medical expenses, and lost wages and earning capacity.
The Akins couple seeks a sum in excess of the minimum jurisdictional amount in compensation for damages, pre- and post-judgment interest, attorney fees, expenses and costs.
They are represented by attorney E. Hart Green of Weller, Green, Toups & Terrell in Beaumont.
Jefferson County District Court case number E-197243.