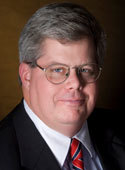 Another year down, another year to look forward to the good, the bad, the ugly, and the just plain weird of the legal world.

But before we get too deep into the start of 2013, let's pause to acknowledge the strangest moments from the justice system during 2012 with what I like to call the "Justie Awards."

The "It's the End of the World, and I Feel Fine" Award
This one goes out to Montana attorney Duncan Scott, who in mid-December filed a "Notice of Non-Availability" with the court in which he had a case, citing the Mayan apocalypse as his excuse.
The pleading simply stated "Plaintiffs' counsel hereby gives notice he will not be available any time after December 21, 2012, due to the end of the world," and Scott even attached a December 13, 2012, newspaper article about the Mayan apocalypse as Exhibit A.
Was Scott being tongue-in-cheek, or does he belong on a show like "Doomsday Preppers" instead?
The veteran lawyer of over 30 years apparently wasn't counting on the accuracy of that supposed Mayan doomsday prediction since he spent a full day enduring continuing legal education classes in order to keep his law license current, and since he paid for non-refundable tickets to the Rose Bowl—scheduled for 10 days after the Mayan "end of the world."
The "Gimme That Old Time Religion" Award
If Tennessee death row inmate Lemaricus Davidson has his way, this one will go to the jury that he says wrongly convicted him of the slayings of Channon Christian and Christopher Newsom. Davidson's lawyer has filed a motion for a new trial, claiming his client was denied his right to a fair trial and an impartial jury by the religious zeal of the jurors.
According to the motion, jurors spent four hours during deliberations singing hymns, praying and reading the Bible. A bailiff allegedly observed this behavior, including the members of the jury reading Psalm 90, verse 12 ("So teach us to number our days, that we may apply our hearts unto wisdom").
Given the nature of the crimes, Mr. Davidson might be well advised to spend a little time getting closer to the Lord himself.
The "Accidental Juror" Award
A funny thing happened during the Dec. 4, 2012, assault trial of 29-year-old Donald Campbell in Springfield, Mass. A man with a limited grasp of the English language was at the courthouse that day to take care of a traffic ticket.
But when a bailiff brought a group of jurors back to the courtroom (following a lunch recess) for the resumption of Campbell's trial, this confused gentleman wandered along with the group and joined them in the jury box.
With no one noticing—not the judge, the lawyers, or even any of the real jurors—this "accidental juror" sat in on the testimony of two witnesses, closing arguments by both sides and even instructions from the judge. The juror he "replaced" was apparently late returning from lunch and then went to an unused deliberation room to wait for instructions.
Meanwhile, the jury—plus one uninvited visitor—returned a guilty verdict. As soon as the mistake was noticed, the trial judge declared a mistrial.
The incident has led to not just a new March 27 trial for Campbell, but has also resulted in the state trial court revamping their procedures for how court officers check in jurors following recesses (seated jurors now report to the jury pool room after a recess, and court officers identify them by using numbered cards that each juror receives).
Judge William J. Boyle, presiding justice of the Springfield District Court, says "Given our volume of criminal cases—we are the number one busiest district court in the entire commonwealth of Massachusetts—every now and then something completely unexpected happens."
The "Wash Your Mouth Out With Soap" Award
This one should be presented to the person seeking a trademark for a novelty lollipop aimed at fans of the University of South Carolina and Jacksonville State University.
Both schools feature the gamecock as their athletic mascots, and the maker of a rooster-shaped chocolate lollipops sought a federal trademark for the confection's risqué name—which we can't print in a family publication, but let's just say it rhymes with "rock pucker."
The U.S. Patent and Trademark Office denied the trademark registration on the grounds that it was "immoral or scandalous matter," and the Federal Circuit Court of Appeals upheld the decision, noting that just because "something is funny does not mean that it cannot be scandalous."
The "You Can't Arrest Me, I'm Already Going to Jail" Award
Sometimes the first defense that comes to mind is not a good one—especially if you're drunk. On Dec. 26, 2012, 25-year-old Thomasine Harjo allegedly was driving drunk in Oklahoma City when she crashed through police barricades into the scene of an earlier, fatal accident.
When police at the crime scene stopped Harjo and placed her under arrest for DUI, she told police that she couldn't be put in jail because she had a court appearance in the morning.
What was her court appearance for? Why, an earlier driving under the influence charge, of course.
The "You're Too Hot—So You're Fired" Award
This award is presented to Fort Dodge, Iowa, dentist James Knight, with an "Honorable Mention for Most Inane Decision" going to the all-male Iowa Supreme Court.
In December, the court ruled that the 53-year-old Dr. Knight acted legally when he fired his attractive and much younger assistant because he and his wife considered the woman a threat to their marriage.
Knight had complained to the assistant, Melissa Nelson, that her looks and tight clothing were "distracting," and that if he had a bulge in his pants then her clothes were too revealing.
After she was fired, Nelson sued, alleging that she was wrongfully discriminated against because of her gender. The Iowa Supreme Court unanimously ruled that employers can fire employees they consider to be an "irresistible attraction" without being guilty of unlawful discrimination.
Not surprisingly, the ruling has come under fire from many legal observers who say it ignores the conduct women often see in the workplace.