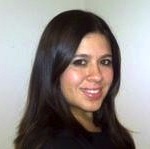 An insurance company is suing, seeking to collect damages after a house fire.

Allstate Fire & Casualty Insurance Co., as subrogee of Earnest Hamilton, filed a subrogation lawsuit Jan. 27 in the Jefferson County District Court against Riley Reed.

The plaintiff says on March 30, 2012, Reed was hired by Hamilton to perform home renovations.

The complaint alleges that at the end of the work day, Reed placed a hot generator into Hamilton's garage, covered it with a mattress and left the home.

According to the suit, the hot generator allegedly caused a fire, which damaged much of Hamilton's home.

The insurance company is seeking $106,804.18 in damages, including Hamilton's deductible of $980 and costs.

The plaintiff is being represented by Rachel Rounsavall Hancock of G. Patrick Collins & Associates in Houston.

Jefferson County District Court Case No. A0195-173



This is a report on a civil lawsuit filed in the Jefferson County District Court. The details in this report come from an original complaint filed by a plaintiff. Please note, a complaint represents an accusation by a private individual, not the government. It is not an indication of guilt, and it only represents one side of the story.