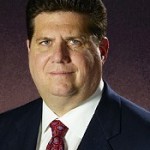 A Texas man is suing over claims he sustained injuries while working aboard the M/V Mike Bird vessel.
Jasim B. Mohammad filed Feb. 25 in the Galveston Division of the Southern District of Texas against Kirby Inland Marine LP, citing negligence.
Mohammad claims he suffered injuries in January when his superior ordered him to move frozen lines and cables to the engine room aboard the vessel, M/V Mike Bird. The suit alleges the line was too heavy for him to move by himself, and as a result of the weight he injured his left arm and back.
According to the suit, Mohammad also injured himself on Jan. 23, when he slipped on ice aboard the ship and got caught between a barge and a wall, resulting in injuries to his right foot and other parts of his body.
Mohammad states the defendant failed to provide a safe working environment and the correct equipment for the required tasks he needed to perform.
Mohammad is seeking damages in excess of the minimum jurisdictional limit, medical benefits and attorney's fees.
He is being represented in the case by Houston attorney Matthew D. Shaffer of Schechter, McElwee, Shaffer and Harris L.L.P.
Galveston Division of the Southern District of Texas Court Case No. 3:14-cv-00056
This is a report on a civil lawsuit filed at the Galveston Division of the Southern District of Texas Courthouse. The details in this report come from an original complaint filed by a plaintiff. Please note, a complaint represents an accusation by a private individual, not the government. It is not an indication of guilt, and it only represents one side of the story.