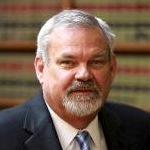 A Galveston County man is suing over claims he was injured in a vehicle collision at the intersection of SH 146 and FM 1765.

Ferral Glenn Vidrine II filed a lawsuit May 5 in the Galveston County District Court against Maxime Joseph Montegut Jr., citing negligence.

According to the complaint, Vidrine was driving north on SH 146 and entered the intersection of FM 1765 with a green light on Sept. 16, when Montegut, driving west on FM 1765, entered the intersection and collided with the plaintiff's vehicle. Vidrine says he sustained injuries.

Vidrine is seeking more than $200,000 in damages.

He is being represented in the case by attorney David P. Wilson of Provost Umphrey.

Galveston County District Court Case No. 14-CV-0498

This is a report on a civil lawsuit filed in the Galveston County District Court. The details in this report come from an original complaint filed by a plaintiff. Please note, a complaint represents an accusation by a private individual, not the government. It is not an indication of guilt, and it only represents one side of the story.