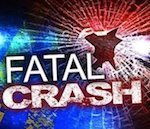 A widowed husband is suing on behalf of his child after his wife was killed in a car crash.
Juan Gonzalez, as next of friend of an unidentified child, filed a lawsuit May 14 in the Jefferson County District Court against Leroy Rideaux Jr., citing negligence.
The lawsuit states Maria Gonzalez was traveling north on Highway 69 on Feb. 23, when she stopped at a traffic light at 39th Street. Rideaux failed to control his speed and rear-ended Maria's vehicle, causing her death, the lawsuit states.
The complaint alleges Rideaux failed to look, didn't use his brakes, didn't attempt to take evasive action, was speeding, operated a vehicle while impaired and didn't swerve to avoid a crash.
Juan Gonzalez is seeking damages in excess of the minimum jurisdictional limits, pre and post-judgment interest, court costs and any other relief the court deems proper.
He is being represented by Allen Parker of the Parker Law Firm of Port Arthur.
Jefferson County District Court Case No. B195-715
This is a report on a civil lawsuit filed at the Jefferson County District Court. The details in this report come from an original complaint filed by a plaintiff. Please note that a complaint represents an accusation by a private individual, not the government. It is not an indication of guilt, and it represents only one side of the story.