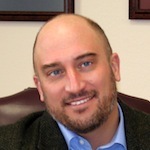 A Texas woman is suing over claims her employment was terminated due to her race.

Shireika Whitmore filed a lawsuit June 13 in the Eastern District of Texas Beaumont Division against HSMTX/Liberty LLC, doing business as Liberty Healthcare Center, citing racial discrimination.



According to the complaint, Whitmore was employed by the defendant as a respiratory therapist in June 2013 at its facility in Liberty.

Whitmore says the director of nursing, who allegedly had a history of racist actions, accused Whitmore of yelling at a Caucasian employee, and launched an investigation in which she would only take statements from other Caucasian employees, despite several black colleagues who attempted to give testimony.

Whitmore says the director told her there was no way to save her job in this investigation, effectively targeting her for termination, and terminated her employment on Nov. 20, 2013.

Whitmore is seeking damages, back pay, front pay or reinstatement, and attorney's fees.

She is being represented in the case by attorneys Kenneth W. Lewis and Stephen L. Townsend of Bush Lewis PLLC in Beaumont.

Eastern District of Texas Beaumont Division Case No. 1:14-cv-00316.



This is a report on a civil lawsuit filed in the Eastern District of Texas Beaumont Division. The details in this report come from an original complaint filed by a plaintiff. Please note, a complaint represents an accusation by a private individual, not the government. It is not an indication of guilt, and it only represents one side of the story.