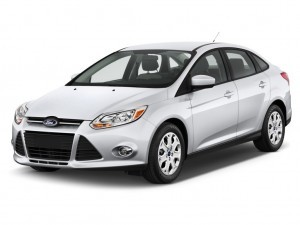 The owner of a Ford vehicle has filed suit against the company, saying she has experienced numerous problems with the vehicle since she purchased it two years ago.
Emily West-Thibodeaux filed suit July 23 in the Jefferson County District Court against Ford Motor Co. and Raiford Motors Inc., doing business as Energy Country Ford.
According to the complaint, the plaintiff bought a 2012 Ford Focus on Jan. 3, 2012. Since her purchase, however, West-Thibodeaux claims she has encountered a number of defects, including a flashing check engine light, hesitation, shuddering, air conditioning problems and transmission issues, according to the complaint. The Focus has been in the shop at least six times and spent about 18 days in it, the suit states.
West-Thibodeaux says Ford violated the Texas Deceptive Trade Practices-Consumer Protection Act by breaching its express and implied warranties, the complaint says.
West-Thibodeaux seeks actual, statutory and exemplary damages, plus attorney's fees, costs, pre- and post-judgment interest at the highest legal rates and other relief the court deems just.
She is being represented by attorney Craig M. Patrick of Patrick Law Firm in Dallas.
Jefferson County District Court case number A195-908
This is a report on a civil lawsuit filed at the Jefferson County District Court. The details in this report come from an original complaint filed by a plaintiff. Please note that a complaint represents an accusation by a private individual, not the government. It is not an indication of guilt, and it represents only one side of the story.