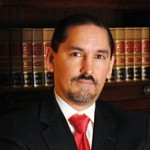 A man claims he incurred medical costs after a floor at a Super 8 motel collapsed beneath him.

Pascual Solano filed a lawsuit Sept. 5 in Jefferson County District Court against Super 8 Port Arthur/Nederland Area.

In his complaint, Solano claims he was walking to the bathroom area of his hotel room when the floor collapsed beneath him, causing him to fall through it.

Because of his fall, Solano incurred medical costs, endured physical pain and suffering and endured physical impairment, according to the complaint. He also lost wages, the suit states.

Super 8 negligently failed to keep a proper lookout for Solano's safety and failed to post warning signs of an unreasonable danger, the complaint says.

In his complaint, Solano seeks a judgment for damages within the jurisdictional limits of the court, plus pre-judgment interest at the maximum rate allowed by law, post-judgment interest at the legal rate, costs and other relief the court deems just.

Eric Cedillo, Kavita K. Bhalla and Daniel J. Palmer of the Law Offices of Eric Cedillo in San Antonio will be representing him.

Jefferson County District Court case number: E196-087

This is a report on a civil lawsuit filed at the Jefferson County District Court. The details in this report come from an original complaint filed by a plaintiff. Please note that a complaint represents an accusation by a private individual, not the government. It is not an indication of guilt, and it represents only one side of the story.