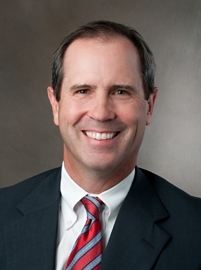 CHARLOTTE, N.C. - Attorneys for Garlock Sealing Technologies say attempts by asbestos plaintiffs firm Waters & Kraus LLP to move its suit to Texas are only attempts at forum-shopping.

Garlock filed suit in the U.S. Court for the Western District of North Carolina, where the company's bankruptcy proceeding is taking place, against Waters & Kraus, a Dallas-based law firm, and four other law firms in January, alleging the firms were concealing exposure to asbestos plaintiffs may have had from products made by other companies, not just from Garlock products.

U.S. Bankruptcy Judge George Hodges agreed with Garlock's allegations during its bankruptcy proceeding, deciding the company should put $125 million in an asbestos bankruptcy trust - roughly $1 billion less than plaintiffs attorneys hoped for.

Days before Hodges' ruling, Garlock filed racketeering lawsuits against the plaintiffs firm.

Last month Waters & Kraus requested that the case against it should be moved to federal court in the Northern District of Texas, where the firm is located.

But in a brief filed Nov. 13, Garlock's attorneys wrote that "this case's overlap with the other adversary proceedings creates a powerful risk of inconsistency" that makes the Western District of North Carolina the "most appropriate forum."

"Moreover, Waters & Kraus' motion to transfer bears a strong scent of forum shopping," the brief states.

The Waters firm is a member of the Official Committee of Asbestos Personal Injury Claimants, a committee of asbestos plaintiffs lawyers formed by the bankruptcy court in Garlock's Chapter 11 case. The firm also represents individual claimants in the bankruptcy case and could receive a "substantial contingency fee" on any recoveries obtained from the bankruptcy estate, court papers state.

Last summer, a trial was conducted to determine if using Garlock's past settlement amounts was a reliable method for estimating the company's present and future liability. After hearing evidence in about 15 mesothelioma cases that Garlock settled before its bankruptcy, Hodges found that the past settlements were not a reliable predictor of liability because of widespread misrepresentation.

The bankruptcy court later described the plaintiffs' lawyers conduct in the cases as a "startling pattern of misrepresentation."

Garlock claims the firms were "double-dipping" by making claims against the company in state courts and also filing claims against bankruptcy trusts. In addition, Garlock alleged the law firms were concealing their clients' exposure to other asbestos-containing products to maximize recovery against Garlock.

Waters & Kraus was involved in a 2012 case, Garlock Sealing Technologies LLC v Chandler, dealing with the same allegations, yet had no problem litigating that case through to summary judgment in the North Carolina venue, according to the brief.

But in requesting the change of venue, "Waters & Kraus seeks to distance itself from this district because of the indisputable connections among the Estimation Order, Chandler and these adversary proceedings," the brief states.

Garlock's attorneys wrote that "it is difficult to give Defendants' convenience argument credence when, in different contexts, they have touted their 'national' asbestos practice, sued Garlock all over the country, and participated fully in various aspects of the bankruptcy case here, including the estimation trial and the Chandler adversary proceedings."

In addition, the other law firms involved also want to transfer their cases, which would lead to the cases being heard in three or four different districts, Garlock writes.

"Such a scenario would guarantee multiplication of effort and greatly increase the costs to the bankruptcy estate," the brief states.

A call to Garlock counsel Garland Cassada of Robinson Bradshaw & Hinson for additional comments has not been returned.

Case No. 3:14-cv-00130-GCM-DSC, Western District of North Carolina, Charlotte Division.