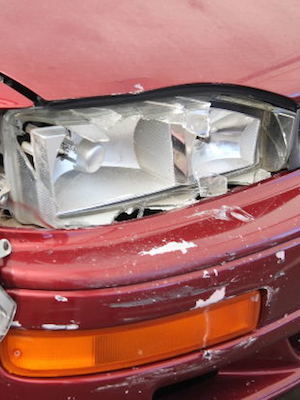 A Jefferson County woman is suing a Hardin County motorist, alleging vehicular negligence in a car accident in Beaumont.
Donna Donald of Beaumont filed a lawsuit Aug. 12 against Eli Patterson of Sour Lake, in Jefferson County District Court, alleging negligence in the April rear-end accident.
According to the complaint, on April 6, Donald collided with the plaintiff's vehicle when he approached her from behind on a Beaumont street. The suit states Donald suffered personal injuries.
Donald alleges physical pain and suffering, mental anguish, medical expenses and probable future impairment. She argues the suit will demonstrate the accident and her resulting injuries and damages were proximately caused by the defendant.
The plaintiff holds Patterson responsible for failing to control his speed, keep a proper lookout, properly apply his brakes, and keep proper control of his vehicle. Additionally, she alleges he was following her vehicle too closely.
Patterson seeks between $100,000 and $200,000, general and special damages within the jurisdictional amount, pre- and post-judgment interest, attorney fees, expenses and costs. She is represented by attorney Steven Toups of Weller, Green, Toups & Terrell in Beaumont.
Jefferson County District Court case number A-197434.