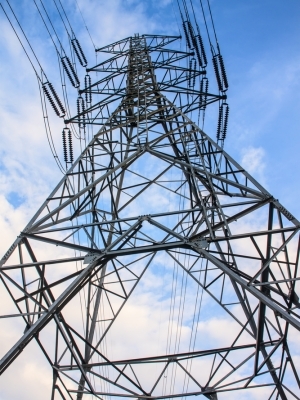 A father and mother from Washington County, Idaho are suing three energy production companies over claims of negligence resulting in their son's death.
Dennis Deen Charters and Cathy Charters, individually and as personal representatives of the estate of deceased Dennis Wade Charters, filed a complaint Sept. 3 in Jefferson County District Court against Entergy Texas Inc., Entergy Services Inc., and Entergy Arkansas Inc., alleging negligence.
According to the complaint, on Sept. 15, 2013, Dennis Wade Charters, a 24-year-old electrical lineman, was sent to work on an electricity tower, Entergy Structure 197, owned and operated by the defendants.
A helicopter was lowering Dennis Wade Charters onto the tower when he came into contact with an energized wire, causing significant injuries that eventually led to his death, the complaint states.
The complaint states the defendants, who had approved work on these electrical grids, were negligent in their failure to provide a safe place to work, among other negligent acts or omissions.
As a result of their son's death, the plaintiffs have suffered loss of love, comfort, and companionship, loss of consortium, severe mental anguish, grief and bereavement. The plaintiffs seek a judgment in excess of $1 million, plus court costs.
The plaintiffs are represented by Janie L. Jordan, Richard Warren Mithoff, and Warner V. Hocker of Mithoff Law in Houston, and by Gilbert I. Low of Orgain Bell & Tucker LLP in Beaumont.
Jefferson County District Court case number A-197507