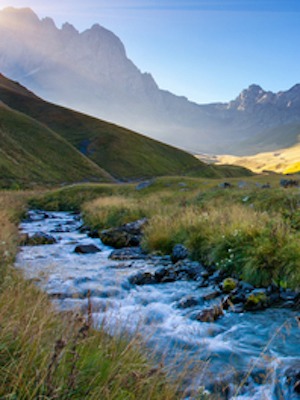 On Oct. 12, the U.S. Court of Appeals for the Sixth Circuit temporarily blocked a major EPA regulation that would clarify which waters the Federal government can control under the Clean Water Act (CWA).
The nationwide stay will prohibit the implementation of the rule, which has taken affect in 37 states, until the court decides whether it has jurisdiction to review the regulation. However, the court said that there is a "substantial possibility" that the act is illegal.
At present, the act extends federal jurisdiction over some two million acres of small water bodies, streams and 20 million acres of wetlands. It comes as the EPA and Army Corps' response to the Supreme Court's 2001 and 2006 decisions concluding that the agencies were broadening the scope of their authority by not clearly defining the scope of the waters under federal regulation.
Opponents to the rule believe the CWA, also known as the "Waters of the U.S." (WOTUS) rule, to be an extensive federal overreach.
Sixteen states filed suit in June of 2015 to block the Obama Administration's rule. Texas filed a joint lawsuit, along with Louisiana and Mississippi, in a Houston federal court. The suit alleged that the WOTUS rule is "an unconstitutional and impermissible expansion of federal power over the states and their citizens and property owners."
Additionally, the suit called WOTUS threatened "the very structure of the Constitution, and therefore liberty itself."
Texas Attorney General Ken Paxton celebrated the court's decision.
"The court's ruling is good news for property owners whose land would have been subject to extensive new federal regulations due to this overreaching new water rule," Paxton said in a statement.
Congressman Randy Weber (R-TX 14th District) joined in approval of the ruling.
"I am pleased with the court's decision to block the EPA's onerous clean water regulation," said Weber. "If allowed to be implemented, it would be harmful to Texas farmers and ranchers, creating more red tape and uncertainty for our economy."
While agricultural interest groups, and conservatives in favor of states' rights, predominantly oppose the rule, the Obama Administration argues that the rule helps ensure high drinking water quality. Some businesses, like craft breweries, have claimed that federally ensured clean water is central to their operations.
The decision makes national a stay granted in North Dakota that only applied to 13 states.
The temporary stay does not determine the constitutionality of the regulation. After granting a stay, the court must issue a full decision. After that, it can be appealed up to the Supreme Court.