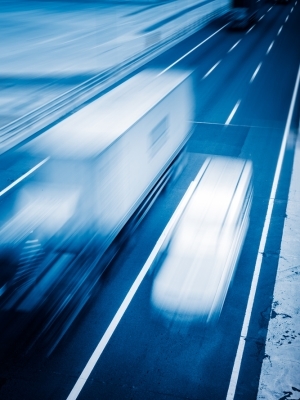 A Harris County man is suing a Tennessee trucking company and one of its drivers, alleging negligence for the plaintiff sustained in a vehicle collision.
Mohammad Tarik Khanzai filed a lawsuit Nov. 10 in the Houston Division of the Southern District of Texas against Lance Bash and CNM Enterprises, doing business as Whitestone Logistics of Soddy Daisy, Tenn., alleging negligence.
On Oct. 11, 2014, the suit states, Khanzai was driving westbound on U.S. Highway 290 in Houston, when Bash, operating an 18-wheeler tractor trailer in the scope of his employment with Whitestone, attempted to switch lanes and struck Khanzai's vehicle.
The suit alleges the defendants were negligent in failing to maintain proper lookout, failing to take proper evasive action, failing to control speed, failing to maintain safe distance and other negligent acts or omissions.
As a result, the suit says, the plaintiff sustained injuries, physical pain and mental anguish, impairment and medical expenses.
Khanzai seeks monetary relief between $200,000 and $1 million, including interests and court costs. He is represented by attorney Fiza Syed of Merchant Law in Houston.
Houston Division of the Southern District of Texas case number 4:15-cv-03317.