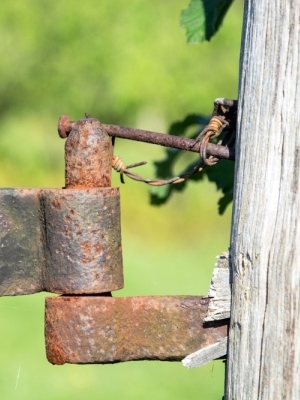 MARSHALL - A Gregg County woman is suing an oil drilling company, alleging negligence for injuries she says she sustained at one of the company's oil sites.
Monica Coolidge filed a lawsuit Jan. 25 in U.S. District Court for the Eastern District of Texas Marshall Division against CCI Gulf Coast Upstream, alleging negligence and premises liability.
On Jan. 21, 2015, the suit states, Coolidge was at an oil field site owned by CCI in Upshur County. As she attempted to open the lease field gate to gain access to her horse trailer, the suit says, the gate violently came off its hinges and flipped, tossing Coolidge approximately 15 feet and causing severe injuries to her left arm and wrist that required the surgical placement of multiple screws and hardware.
The lawsuit states CCI was negligent in failing to maintain the premises so that the gate would not create a hazard to its invitees, among other negligent acts or omissions. In addition to medical expenses, the plaintiff alleges she sustained physical pain, mental anguish, physical impairment and disfigurement.
Coolidge seeks actual damages of more than $75,000, interests and court costs. She is represented by attorney Carson R. Runge of Sloan, Bagley, Hatcher & Perry Law Firm in Longview.
U.S. District Court for the Eastern District of Texas Marshall Division Case number 2:16-CV-00076