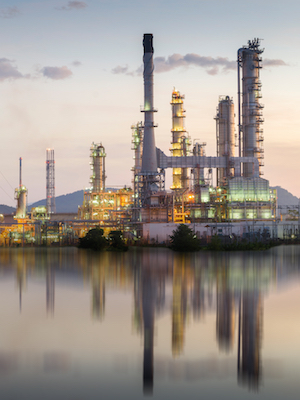 BEAUMONT – A Marathon employee is suing owners and affiliates of the Marathon Petroleum Texas City Refinery for alleged injuries sustained in an explosion at the refinery.
Scott McCrory filed a lawsuit Jan. 22 in the Jefferson County District Court against Marathon Petroleum Co. LP, Marathon Petroleum Logistics Services LLC, and Innovative Ventilation Systems Inc., citing negligence.
According to the complaint, McCrory was working at the Marathon Petroleum Texas City Refinery on Jan. 11 when a large fire erupted. The plaintiff claims that he suffered severe physical and emotional injuries and damages, including injuries to his back and other parts of his body as a result of the fire. The lawsuit states that the fire was caused by the defendant's negligence and failure to properly manage their employees, maintain their equipment and provide a safe work environment.
The plaintiff alleges he has suffered permanent injures that will continue to cause residual disability, medical expenses and lost wages.
McCrory seeks damages of more than $1 million, pre- and post-judgment interests, costs, exemplary damages and a trial by jury. He is represented by Jason A. Itkin, Cory D. Itkin, Noah M. Wexler and Kelly M. Woods of Arnold & Itkin in Houston.