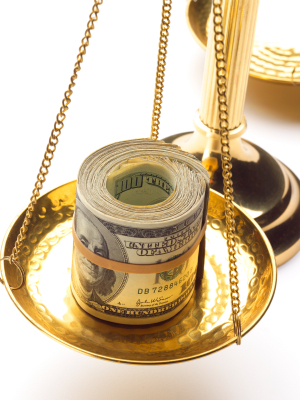 A man is suing his former employer, a drilling equipment provider, over claims of unpaid overtime wages.
David Vogel, individually and for all others similarly situated, filed a collective action complaint Sept. 25 in U.S. District Court for the Houston Division of the Southern District of Texas against National Oilwell Varco LP, alleging unpaid overtime in violation of the Fair Labor Standards Act.
The complaint states that since Vogel began working for National Oilwell as an assembly mechanic in 2009, he was paid an hourly wage. According to the complaint, Vogel and others in the class regularly worked in excess of 40 hours per week but were not paid time-and-a-half for hours worked over 40 hours per week. Vogel was laid off in July.
Vogel and others in the class seek to recover unpaid overtime wages, liquidated damages, and attorney fees and court costs. Vogel is represented by Richard J. Burch of Bruckner Burch PLLC in Houston, and by Michael A. Josephson and Andrew W. Dunlap of Fibich, Hampton, Leebron, Briggs & Josephson LLP in Houston.
U.S. District Court for the Houston Division of the Southern District of Texas case number 4:15-cv-02814