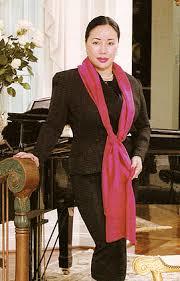 Attorneys & Judges
HOUSTON – In August, Tammy Tran and her law firm filed a $10 million lawsuit against Spark Funding, accusing the lawsuit lending company of being a "loan shark" that charged her interest under hidden calculation devices.
State Court
HOUSTON -The Texas First District Court of Appeals has upheld a ruling by a lower court, dismissing motions to dismiss by appellants Gregory Sullo, Brian Zimmerman, Felix Michael Kubosh, and Paul Kubosh in a barratry lawsuit.
Attorneys & Judges
CORPUS CHRISTI – A Nueces County jury recently awarded $37 million dollars to a family who lost both parents in a house fire, capping a legal battle that has been ongoing for years.
Latest News
Lawsuits
HOUSTON — A U.S. Lime employee alleges he is regularly required to work more than 40 hours per week without overtime pay.
More News
Lawsuits

HOUSTON— An employee of the Cenikor Foundation, which provides products and services to drug, alcohol addiction and behavioral health facilities, alleges he and others were not paid the minimum wage or overtime compensation.

Lawsuits

GALVESTON —A former University of Texas Medical Branch (UTMB) police officer alleges is alleging he faced harassment, was placed on suspension without evidence of wrongdoing and fired for reporting sexual harassment by his supervisor.

Lawsuits

HOUSTON — A Spring technology company alleges it was fraudulently lured into a short-term business loan illegally disguised as a "merchant cash advance."

Lawsuits

HOUSTON — An Asian "hot pot" restaurant is facing a negligence claim after hot soup was splashed on a child, causing him to suffer a first-degree burn. Add Teaser here

HOUSTON — A Texas healthcare services company for those with physical, mental and developmental disabilities is facing a lawsuit from a former healthcare provider claiming she and others were not paid for overtime work.

HOUSTON — AT&T is facing a lawsuit filed by one of the company's technicians who is claiming the company has a pattern of denying "light duty" accommodations for its African American employees.