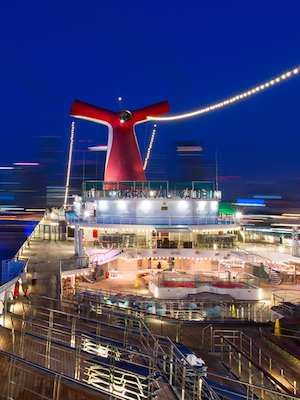 GALVESTON — A Texas woman is suing Carnival Cruise Lines, alleging negligence after she says she slipped and was injured while on a cruise.
Norma Herrera filed a lawsuit Dec. 28 in the Galveston Division of the Southern District of Texas against Carnival Corporation, doing business as Carnival Cruise Lines, alleging negligence for a fall she suffered on one of the company's vessels.
According to the complaint, on Dec. 29, 2013, Herrera was a guest on Carnival Magic and was exiting a bathroom when she stepped on a portion of slippery and very wet deck. The suit says the amount of water and the positioning of the dangerous area right outside of the bathroom caused her to fall.
The lawsuit says Herrera suffered severe injuries to her head, shoulder, leg and ankle. The plaintiff blames the defendant, alleging it was the ship's responsibility to keep the passengers safe at all times.
Herrera seeks compensation for all damages, medical expenses and legal fees. She is represented by attorneys George A. DeVera, Thomas J. Scutt and Thomas J. Henry of The Law Offices of Thomas J. Henry in Corpus Christi.
Galveston Division of the Southern District of Texas Case number 3:15-cv-00357