You may have seen their pictures in promotional materials for Houston strip clubs, but Lina Posada, Tiffany Toth, Gemma Lee Farrell, and Jamillette Gaxiola are not strippers, don't live or work in Texas, and have never been to the clubs in question.
Posada is a Colombian fashion model, Toth and Farrell are past Playboy Playmates, and Gaxiola is a reality TV star and UFC Octagon Girl. Imagine their surprise upon learning that their images, and those of more than a dozen other models, were being used without permission to entice customers into Treasures, Centerfolds, and Splendor.
Owners of strip joints often have questionable ethics, but how could they be so foolhardy as to think they could misappropriate the images of women likely to be recognized and apprised of the abuse? That's what they did, apparently, and now they are being sued for it.
Represented by Austin attorney Dennis Postiglione, the models filed suit last week in Harris County District Court against the erotic establishments, accusing them of disseminating promotional materials with their images "doctored to make it appear that they are strippers working in the clubs or that they endorse the clubs."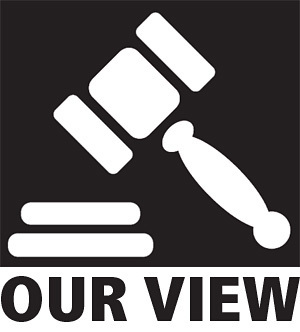 According to their petition, "The plaintiffs are often photoshopped into scenes depicting them as being present in the strip clubs and the new businesses are subsequently placed into Internet posts, social media posts, and web pages depicting the plaintiffs in the clubs or at various events associated with the clubs, thereby associating the plaintiffs with the strip club industry."
The models affirm that they are "the owners of their images and have all rights associated with their images," and that they "have not given anyone permission to use their images and did not consent to having their images associated with the defendant strip clubs."
In addition to having to pay monetary damages, the clubs are sure to be told to remove unauthorized images from their promotional materials: Take them off! Take them all off!