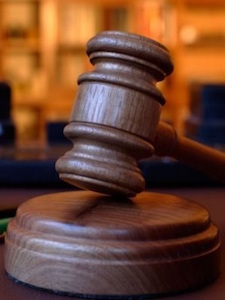 SAN ANTONIO -- A Massachusetts-based dating service website has been ordered to close its Texas locations and pay damages as part of a settlement reached Nov. 24.
The company, Lonestar Introductions Inc. or eLove Matchmaking, was accused by the Texas attorney general's office of violating the Deceptive Trade Practices Act when it used cold calling and high-pressure sales tactics to sign people up for a matchmaking service that ranged in cost between roughly $8,000 and $13,000.
"This case certainly involves the type conduct the DTPA was created to address," Katherine Wise, spokesperson for the Texas Attorney General's office told the Southeast Texas Record.
The court has identified 168 plaintiffs eligible to share in the $20,000 in restitution ordered by the judge in the case.
According to the original complaint, the company used a number of deceptive tactics to sign users up and take their money, without providing a number of promised services. The complaint alleged that eLove Matchmaking--which was also known as Together Dating, The Right One, Love Access and Cupids Coach--cultivated contact information from other online dating sites and harassed those contacts with cold calls until they agreed to a session at one of the company's physical locations.
Under Texas law, all businesses conducting cold calls must be registered as telemarketers with the state. According to the attorney general's office, eLove was not registered.
Once the victims were on site, the complaint alleged, salespeople who called themselves "counselors" would coerce the victims into signing contracts by locking them in a room for hours and applying "high-pressure" sales tactics. The victims were not allowed to take copies of contracts home and were warned that prices would increase if they didn't sign up immediately. Some plaintiffs later alleged that portions of the contract signed had never been shown at all.
During the pitches, the "counselors" would collect sensitive financial information under the guise of using it to "match" client with a prospective date, but was instead used to determine how much the client could be charged.
One victim claimed that when they attempted to cancel their contract, a representative "yelled four-letter curse words at [him], threatened to destroy [his] credit, prosecute [him] for a felony, and report [him] to the Texas Attorney General's Office." Another said that a "hold" option for the service was not honored by the company.
Victims were additionally provided a physical address in San Antonio where the company's customer service operations were housed. One victim alleged, however, that the office was permanently closed when they attempted to complain about the service in person.
Attorneys for the state also allege that as a dating company, eLove failed to properly conduct background checks in compliance with state law. The Texas Internet Dating Safety Act requires any company purporting to provide dating services to give a clear disclosure to members, in "bold capital letters in at least 12-point type" that background checks are performed on members before they are allowed to communicate.
Under the settlement, eLove will pay $20,000 to a restitution fund, an additional $5,000 in attorney's fees and a final $5,000 in civil penalties. The company could face an additional $495,000 in civil penalties for a breach of any part of the settlement within 10 years.