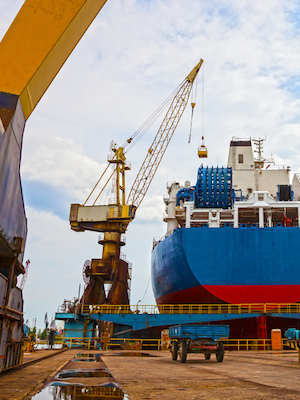 HOUSTON—A stevedoring services company is suing a Houston cargo transportation company over an alleged unpaid invoice.
Federal Marine Terminals filed a lawsuit on Jan. 4 in U.S. District Court for the Southern District of Texas Houston Division against Couch Lines, alleging breach of contract and unjust enrichment.
The suit states that on Feb. 8, 2014, Federal Marine provided stevedoring services to Couch Lines, including loading containers onto Couch barges in Lake Charles, Louisiana. The next day, Federal Marine invoiced Couch Lines $16,745 for these services. The suit alleges Couch Lines has not paid the invoice.
Federal Marine seeks damages, interests, attorney fees and costs of the suit. The plaintiff is represented by attorneys Richard A. Branca and Andrew R. Nash of Royston Rayzor Vickery & Williams in Houston.
U.S. District Court for the Southern District of Texas Houston Division Case number 4:16-CV-00007