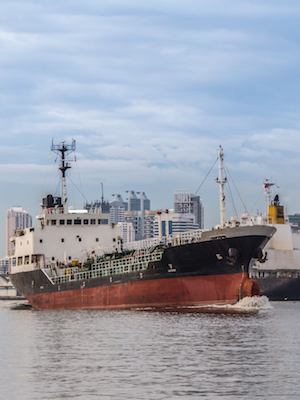 GALVESTON — A ship supplier is suing two Greek shipping companies, alleging negligence caused him injuries.
Israel Lopez filed a complaint on March 30, in the Galveston Division of the Southern District of Texas against Navios Tankers Management Inc. and Donoussa Shipping Corp., both of Piraeus, Greece, alleging negligence in failing to exercise proper care when operating a crane causing injuries to others.
According to the complaint, on March 30, 2014, Lopez sustained multiple injuries to his body as a result of falling from a flatbed to the dock surface. The plaintiff alleges the defendants' employees failed to carefully operate the crane and failed to ensure that Lopez was already clear of the area before hoisting an overhead load.
Lopez seeks trial by jury, damages to be determined in trial, interest, legal fees and any other relief the court deems just. He is represented by attorneys Douglas T. Gilman, Brenton J. Allison and Michael S. Prejean of Gilman Allison LLP in Pearland.
Galveston Division of the Southern District of Texas Case number 3:16-cv-00084