After Axcess International, Inc. filed an October 2016 motion for a rehearing, the Texas Supreme Court finally declined to hear the $41 million Baker Botts, LLP malpractice case on Nov. 18. The motion filed by Axcess argued that they were prematurely dismissed from a lower appellate court for excessively strict evidentiary standards.
According to the official October 10, 2016 court document, Axcess explained that it was a former Baker Botts client that could have secured broader patent rights if it had been represented by conflict-free counsel.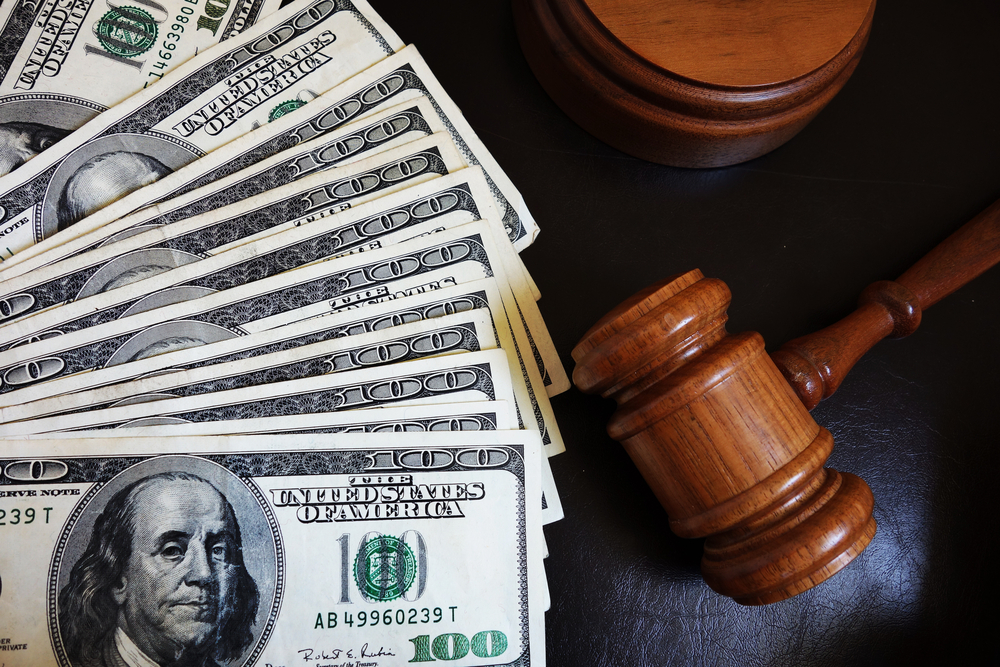 Apparently, Baker Botts also represented an Axcess competitor that was pursuing similar patents for radio frequency identification technology, according to the court record.
"Axcess sued Baker Botts for negligence, breach of fiduciary duty, and fraudulent non-disclosure related to Baker Botts's intentional concealment of its conflicts of interest and other misconduct while representing both Axcess and its chief competitor, Savi," the October 10 court document said. "Axcess hired Baker Botts to obtain patent protection for its 'dual frequency' invention in the Radio Frequency Identification market."
According to a November 18 Law 360 article, in March 2016 the Fifth Court of Appeals in Dallas rejected the jury findings, arguing that Axcess did not introduce sufficient evidence of its damages.
Despite the jury's decision, which found Baker Botts had been negligent because they did not inform Axcess it represented a key rival company for related technology patents, the jury also found Axcess waited too long to sue the firm for negligence after learning about the conflict of interest.
"Axcess had won a jury verdict for $41 million after presenting a case that showed Baker Botts concurrently worked on patent prosecution matters for one of Axcess' chief rivals, but couldn't collect on the verdict because the jury also found the claims were time-barred," the Law 360 article said.
In an initial appeal addressing the jury's time-barred decision, the Dallas court explained that the evidence was more speculative than concrete.
"The court said even if there had been a conflict of interest in Baker Botts' representation, there was no evidence that Axcess missed out on expanded patent protections or on its chance to launch an interference proceeding at the U.S. Patent and Trademark Office," the 360 Law article said.
Axcess argued that their company was just one of many Texas inventors who could suffer if the lower appellate ruling is upheld.
"The ruling improperly requires higher proof of malfeasance in the patent context than in any other type of legal malpractice," the court document said. "The company argued the ruling hurts the ability of inventors to seek recourse in Texas courts against a patent attorney who breaches fiduciary duties owed to the inventor."
Axcess stressed that such requirements are unfair not only to them, but also to other inventors who need ethical representation for their patents.
"The court of appeals ignored this requirement and went further than any other court in the United States when it held, despite Axcess's expert evidence, that what the USPTO would have done is tantamount to speculation," the court document said. "The issue of causation in legal malpractice cases involving patents is important to the jurisprudence of Texas and will become even more important in the 4 coming years."
According to the motion for rehearing, the court of appeals should have remanded the case for a new trial, not rendered judgment. The November 18 decision to not hear the case put the Axcess case to bed once and for all.
Steve Aldous, an attorney of Forshey Prostok LLP, represented Axcess and announced that they would not be pursuing an appeal to the U.S. Supreme Court.