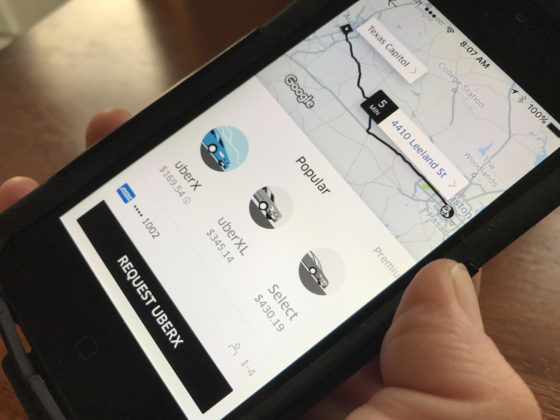 TEXARKANA – A California-based inventor has brought patent infringement lawsuits against Uber Technologies, Inc. and Lyft, Inc.
Recent Texarkana federal court records show that Dr. Lakshmi Arunachalam initiated litigation against the ridesharing companies on Feb. 7.
Uber and Lyft are each accused of infringing upon U.S. Patent No. 7,930,340, which Arunachalam claims ownership to dating back to Apr. 19, 2011. The '340 patent pertains to a "Network Transaction Portal," each suit says.
Uber allegedly used the subject patent without the plaintiff's permission for its mobile Web applications, including but not limited to its well-known rideshare app; its food delivery app, Uber Eats; and Uber Freight, its logistics app while Lyft's rideshare app is believed to stem from the patent as well.
Consequently, Arunachalam seeks unspecified monetary damages and jury trial.
She is representing herself.
Texarkana Division of the Eastern District of Texas Case No. 5:19-CV-0018; 5:19-CV-0019