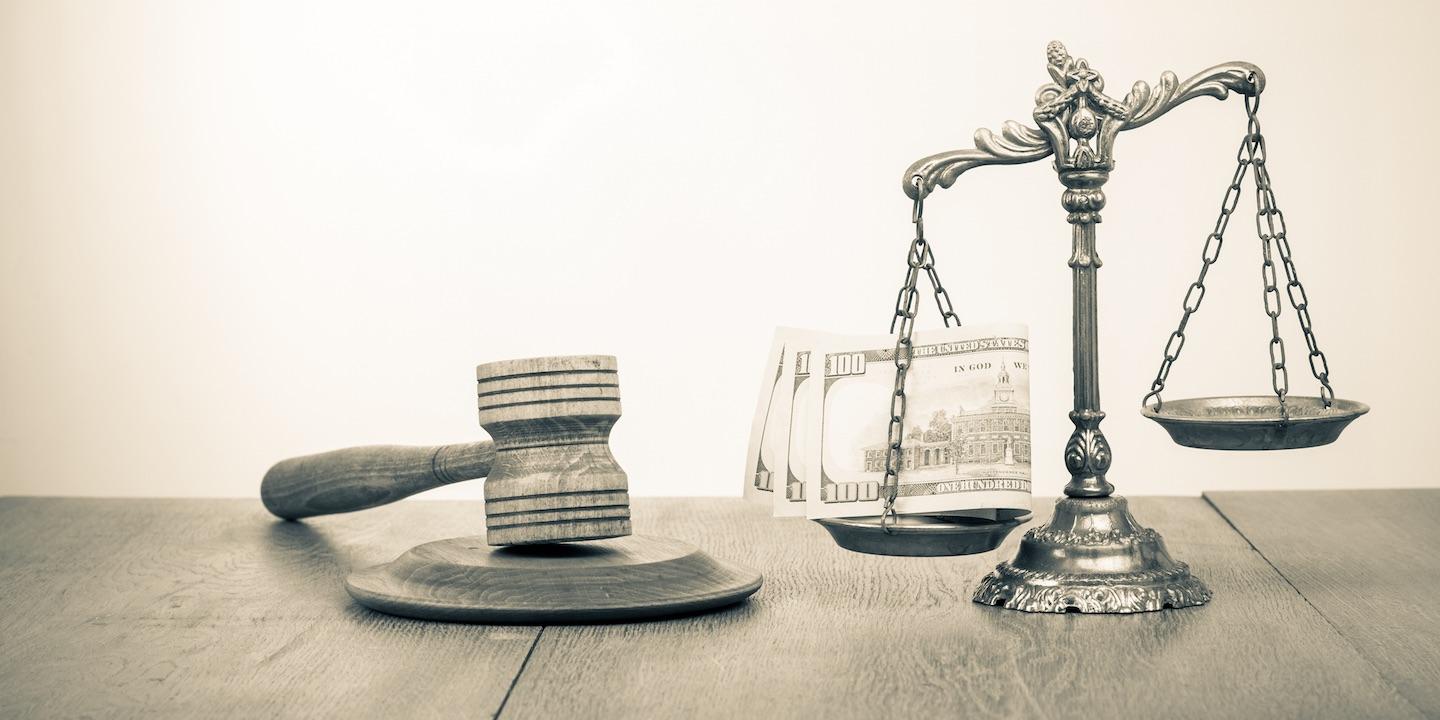 Over the past several years, there has been a dramatic increase in litigation brought by local governments across Texas utilizing outside lawyers hired on a contingent-fee basis. Much of this litigation has been driven by law firms that have engaged in aggressive marketing efforts, enticing local officials with the prospect of a financial windfall at no risk to them. The nature of these lawsuits varies widely, but includes numerous lawsuits against pharmaceutical manufacturers, automobile manufacturers, construction companies, and other businesses.
For example, lawyers seeking to represent governmental entities in opioid litigation have inundated public officials with advertising materials with headlines like "Why Not Wait?" and "Why Should We Do This?: As Public Entities Are Paid, A Degree of Guilt is Assumed, Corporate Policy Is Changed And Public Awareness Is Increased." One law firm seeking to represent Travis county in opioid litigation sent county officials a memo estimating potential damages at $100 million and a law firm seeking to represent Victoria county sent officials there an e-mail stating "the damage model in these cases are substantial" and referencing estimates of a $6 million "hidden opioid cost" per 25,000 people.
The manner in which these outside law firms have been hired by governmental entities has often been shrouded in secrecy. SB 28 by Sen. Joan Huffman (R-Houston), which has been designated as priority legislation by Lt. Gov. Dan Patrick, and HB 2826 by Rep. Greg Bonnen (R-Friendswood) would provide much needed reforms to the way local governments can hire outside lawyers on a contingent-fee basis.
Very little information exists publicly as to the decision-making process used by public officials that have retained outside contingent-fee legal counsel as to the reasons why a particular firm was selected and what criteria were used to select outside counsel. While a small handful of governmental entities issued formal requests for proposals from attorneys and law firms on matters where a contingent-fee contract would be involved, it appears that most entities who have hired outside legal counsel on a contingent-fee basis have not utilized a formal bidding or proposal process.
One key component of this legislation is requiring local governments to make hiring decisions based on the demonstrated qualifications, competence, and experience of the attorney or law firm. This is necessary as some governmental entities appear to have used political considerations in awarding contingent-fee contracts to outside lawyers.
For example, in 2016 Hidalgo county hired a group of lawyers on a contingent-fee basis in a dispute over alleged construction defects at a county building. This group of lawyers included a presumptive Congressman (who was elected to Congress a matter of weeks after the contract was awarded) as well as the brother of the then Hidalgo County Judge. In 2018, Hidalgo county hired a group of lawyers on a contingent-fee basis to sue opioid manufacturers. This group included a sitting State Senator who represents part of Hidalgo county.
In Bexar county, the then District Attorney helped steer a contract to a group of law firms that contributed over $100,000 to his failed re-election campaign. Other governmental entities have hired politically connected lawyers and law firms that have made significant political campaign contributions as well. These contracts, which have the potential of being quite lucrative, should be awarded based solely on merit and not political patronage or cronyism.
This proposed legislation also requires governmental entities to negotiate a fair and reasonable price with the outside lawyers or law firms they retain. The litigation against opioid manufacturers brought by dozens of Texas counties has attracted the attention of a number of prominent law firms both inside and outside Texas.
Under current law, contingent-fee contracts for legal services awarded by certain governmental entities caps attorney's fees at the lesser of a percentage of the financial recovery not to exceed 35% or a lodestar formula that takes the "reasonable" hourly rate of the attorney or staff member and multiplies it by the number of hours worked as well as a multiplier that is to be based on any expected difficulties in performing the contract, the amount of expenses expected to be risked by the contractor, the expected risk of no recovery, and any expected long delay in recovery. This multiplier cannot exceed four without prior approval of the legislature. Although the law requires the lodestar multiplier to be "reasonable" and calculated in accordance with these factors, practically all contingent-fee contracts entered into by governmental entities include the maximum lodestar multiplier of four.
As the law allows for attorneys to bill at rates as high as $1,000 per hour and include a lodestar multiplier of as high as four (as is routinely the case), attorneys and law firms can potentially earn as much as $4,000 per hour under these contracts.
While this competition for business among law firms would ideally lend itself to counties negotiating more favorable rates to benefit their taxpayers, some counties have proven to be better negotiators than others. Dallas county, for example, negotiated a rate that caps attorney's fees at 12.5% of any recovery. Harris county, on the other hand, entered into a contract capping attorney's fees at 35% of any recovery- the highest contingent-fee percentage permitted by state law for such contracts involving governmental entities.
There is also disparity in the hourly rates charged by law firms in identical litigation. On the high end, Bexar county's contract with outside counsel in the opioid litigation allows certain attorneys to bill at $1,000 per hour. Harris county's contract in opioid litigation allows for partner level attorneys to bill at $950 per hour, even though one of the attorneys retained by Harris county advertises rates for his mediation practice that appear to be significantly less than this. Wood and Upshur counties are neighboring counties that largely share the same counsel in the opioid litigation, but Upshur county's contract allows for an hourly rate for partner level attorneys of $900 per hour, while Wood county's contract allows for an hourly rate for partner level attorneys of $750 per hour.
Some law firms that are involved in this contingent-fee litigation have either resisted attempts at transparency or largely rejected transparency altogether. Many of these contracts include provisions that require the firms to keep current and complete time and expense records documenting the work done on these cases. Pursuant to the terms of the contracts and state law, these time and expense records are subject to disclosure under the Texas Public Information Act. Some law firms appear not to be keeping such records, with entities stating that there are no responsive records when responding to public information requests.
Other law firms directed their governmental clients to provide grossly inflated cost estimates in response to public information requests for time and expense records. Nacogdoches and Dallas counties each said it would cost $24,190 to provide responsive records. Bowie county issued a cost estimate of $18,310 for the time and expense records. Several other counties, represented by the same law firms, also provided similar cost estimates in the thousands of dollars. Only after the intervention of the Attorney General's office was sought were these outrageous cost estimates withdrawn and responsive records provided at no cost.
Once the responsive records were released, the extreme bad faith of the law firms' initial handling of the public information requests was further exemplified. The $24,190 estimate from Nacogdoches county claimed that there were 100 pages of records that would take 21 hours of attorney time and 34 hours of paralegal time to process and redact. The records eventually provided in response to the request for the Nacogdoches county records consisted of 13 pages that did not contain any redactions.
Similarly, the $18,310 estimate from Bowie county stated that 17 attorney hours and 26 paralegal hours were needed to process the request for their time and expense records. The records provided in response to the request for the Bowie county records consisted of 24 pages of records that were lightly redacted. Situations like this were not isolated and occurred with a number of other entities as well.
The records that were eventually provided raised questions about the work that was being billed to the governmental clients. For example, two of the two named partners at a law firm that represents approximately two dozen counties in opioid litigation each billed in excess of 24 hours over a two day period. Most of this time billed by each of the two partners were in 2.5 hour increments billed to several different counties described as "receipt and review of Plaintiff's Original Petition with exhibits." It is unclear why it would be necessary for both name partners of a law firm to spend so much time to review pleadings that were substantively identical.
Importantly, these bills include provisions to ensure that governmental entities that hire outside lawyers on a contingent-fee basis comply with the provisions to ensure that such contracts are awarded in a fair and transparent manner. The legislation would require governmental entities to submit the contracts and supporting documentation to the Attorney General's office for review and approval. The Attorney General would have the right to reject contracts that were not awarded in a manner consistent with the law and provides that contracts entered into in violation of the law are void. This is important as it appears that there are a number of cases currently pending in various courts where governmental entities have retained outside counsel on a contingent-fee basis without having the contract approved by the Comptroller's office, as is currently required by law.
The Attorney General would also have the power to reject contracts involving subject matter in which the state has already addressed or is pursuing and where litigation from another governmental entity would impede the efficient resolution of the matter. This provision will help ensure that unnecessary litigation does not occur involving matters where the state is already involved. It will also protect taxpayers by ensuring that outside lawyers are not hired by governmental entities on cases where lawyers employed by state are adequately handing a matter.
Governmental entities should be able to utilize outside lawyers on a contingent-fee basis in appropriate circumstances. SB 28 and HB 2826 would establish important reforms to ensure that these contracts are awarded in a fair and transparent manner that benefits the public.
Mark McCaig is a Houston attorney