HOUSTON – An appeals court will allow a liability lawsuit to move forward against a dentist who is accused of failing to properly diagnose and treat a patient.
According to the April 2 filing at the Texas 14th Court of Appeals, Kangasabapathy "Rikki" Ratnarajah filed a health care liability claim against Dr. Sanjar Naderi and Antoine Dental Center LLC. The suit alleges in July 2016, Ratnarajah sought treatment from Antoine Dental Center for an upper left wisdom tooth absces. His medical information and X-rays were taken by Naderi and his staff, the suit says and his No. 16 tooth was extracted.
However, the suit alleges that despite an abscess seen on X-rays on tooth No. 17, it was not extracted or treated at the time. Ratnarajah returned to the dental office a month later for a post-op follow-up, but again, the abcessed tooth was not diagnosed or treated, the suit says.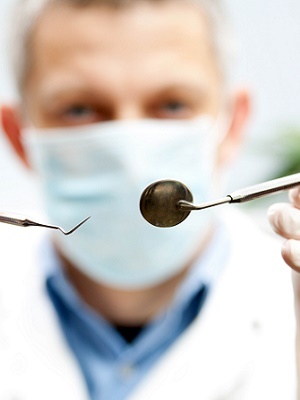 The plaintiff says he returned to the dental office in November 2016, complaining of pain and discomfort on the left side of his face and again in February 2017 with the same complaint. At that time, the suit alleges Naderi referred him to an oral surgeon instead of performing additional X-rays, prescribing additional antibiotics or extracting the infected wisdom tooth.
In April 2017, Ratnarajah's tooth was extracted by a medical professional, the suit alleges, and he was left with osteomyelitis and other large infections that led to a resection of his lower left mandible, according to the filing.
Ratnarajah sued Naderi and Antoine Dental Center, alleging negligence and failure to evaluate, diagnosis and care for the tooth abscess that led to "disabling injuries, including the development of osteomyelitis and other severe infections; the compete loss of his lower left mandible, permanent facial disfigurement and loss of function, permanent loss of many teeth in his lower jaw, and at least three subsequent surgical procedures," according to the filing.
The suit also holds Antoine Dental liable for Naderi's actions. An expert report was conducted and included as part of the lawsuit that supported the allegations.
Naderi and Antoine Dental Center filed a motion to dismiss the lawsuit, citing alleged deficiencies in the expert report, according to the filing.
The court denied the motion to dismiss and overruled Naderi and Antoine Dental's issues with the expert report since it found that it contained a "fair summary of the expert's opinion" on the care that Ratnarajah received.
The court affirmed the trial court's order and the lawsuit will proceed.
Texas 14th Court of Appeals case number14-18-00480-CV