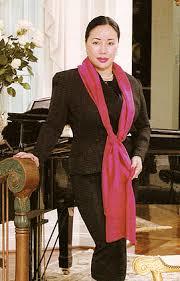 Tran
HOUSTON – In August, Tammy Tran and her law firm filed a $10 million lawsuit against Spark Funding, accusing the lawsuit lending company of being a "loan shark" that charged her interest under hidden calculation devices.
On Nov. 20, Tran's lawsuit was dismissed with prejudice, court records show.
A day earlier, Tran filed a motion to dismiss, stating that she and her firm no longer desired to pursue the cause of action.
On Dec. 3, Tran sent a letter to The Record stating she settled with Spark and that the lawsuit, apparently, was one big misunderstanding.
Law firms, like Tran's, will sometimes procure high-interest litigation funding to fuel their mass-tort dockets.
In her lawsuit, Tran accused Spark of lending money to law firms "under the guise" of purchasing equity interests so it "can inflate the interest rate beyond the legal rate."
"Spark, and many merchant cash advance companies, are actually loan sharks charging interest under hidden calculation devices, at over hundreds of percent per year, with the Cognovit Judgments used as their lethal weapons," the suit states.
Cognovit judgment refers to a judgment entered after a written confession by the defendant without the expense of ordinary legal proceedings.
Tran alleged that when she tried to settle the dispute with Saprk, the lender rushed to a New York court to obtain a cognovit judgment against her.
Tran also claimed the lender launched a slander campaign against her, telling third parties that she's an "unqualified, substandard, no good lawyer."
Here's what Tran's letter had to say about the allegations she made in her suit: "There was a misunderstanding as to whether Spark was a lender, there was a misunderstanding as to whether Spark has provided loans to the Tran Party and that it did not provide loans to the Tran Party.
"Furthermore, there was a misunderstanding as to whether Spark had defamed or libeled me."
The letter does not state the conditions or amount of the settlement.
Tran was seeking $5 million in general damages and mental anguish, plus an additional $5 million in punitive damages.
She was represented by William Boyd and Richard Fason, attorneys for the Patterson, Boyd & Lowery law firm in Houston.
Case No. 2019-55952