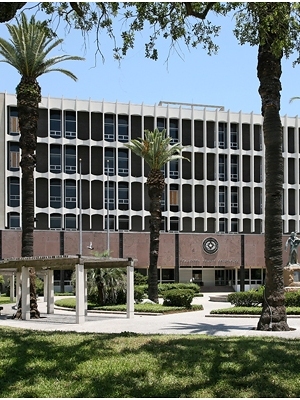 A woman filed a lawsuit against a Houston business and its owner alleging of breach of duty and negligence in a 2014 motor vehicle collision resulting in the plaintiff's missing a flight, sustaining injuries, and incurring expenses for physical rehabilitation.
Barbara McIlveen of La Marque filed a complaint against Jay Kuo Foo individually and doing business as USA Town Car Service in Galveston County District Court on June 22, claiming liability in the October 2014 mishap.
According to the suit, McIlveen hired USA Town Car to transport her to Hobby Airport in the early morning of Oct. 30, 2014. The driver allegedly overslept, arrived at her home late, and sped to the airport. The suit states that due to negligent and reckless driving, the vehicle made an unsafe lane change, collided with another vehicle, and crashed into barriers along Interstate 45.
The plaintiff allegedly suffered broken bones, black eyes, and bodily lacerations, hematoma, bruises and swelling. McIlveen, 76, contends that she has endured painful rehabilitative therapy, partially lost the use of several fingers, and now requires a cane to walk. Additionally, she avers lost work time and wages.
Claiming medical bills, property damage and permanent disability, the plaintiff seeks between $100,000 and $200,000 in compensation for actual, consequential, and exemplary damages, pre- and post-judgment interest, attorney's fees, expenses, and costs.
The plaintiff is represented by Tony Taft and Aisha Young of The Taft Law Firm in Houston.
Galveston County District Court case number 15-CV-0074490.