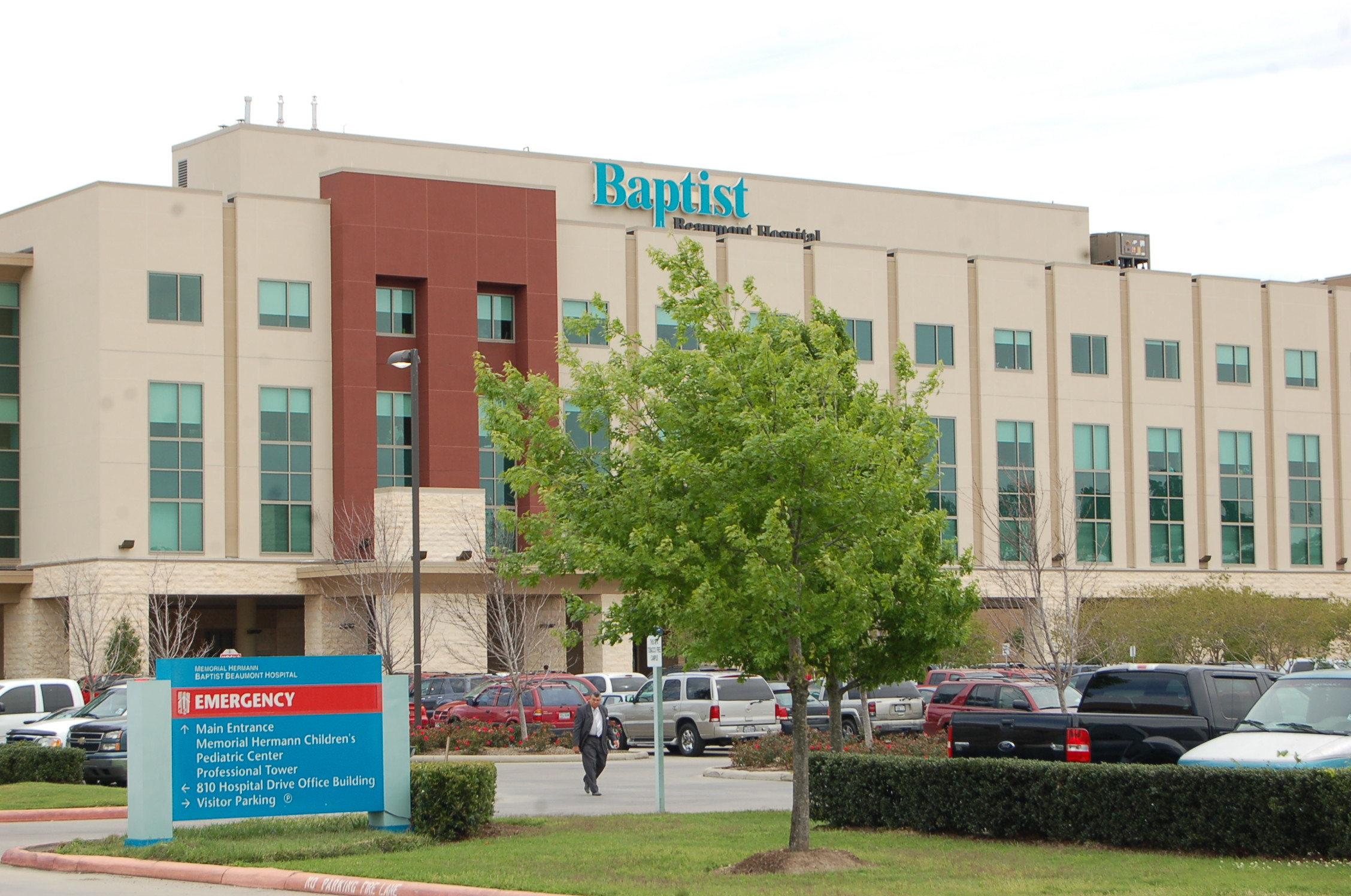 A Southeast Texas hospital and a doctor are being sued over claims their negligence caused a patient's death.
Cathy Lynn Grusecki, individually and as executor for the estate of Edna Arlene Patterson, Sandra Kay Sanders, Homer Lee Williams and Walter Hardy Williams filed a lawsuit March 27 in the Jefferson County District Court against Dr. John T. Humble and Baptist Hospitals of Southeast Texas Beaumont, citing medical malpractice.
The plaintiffs claim Patterson underwent surgery at Baptist Hospital in Beaumont by defendant Dr. Humble. The suit alleges after Humble performed laparoscopic surgery, he caused a perforation in Patterson's small bowel.
According to the suit, Dr. Humble had to convert to an open procedure to try to close the perforation.
The plaintiffs allege Patterson began having complications from the surgery including drainage of stool through her surgical incision. According to the suit, she required additional surgery.
After the second surgery she experienced multiple organ failure and died on April 14, 2012, according to the suit.
The plaintiffs are seeking damages, interest and court costs.
They are being represented in the case by attorneys David L. Thornton and D. Michael Henderson Jr. of Law Offices of David L. Thornton.
Jefferson County District Court Case No. D195-537
This is a report on a civil lawsuit filed at Jefferson County Courthouse. The details in this report come from an original complaint filed by a plaintiff. Please note, a complaint represents an accusation by a private individual, not the government. It is not an indication of guilt, and it only represents one side of the story.