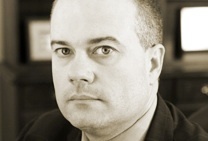 Several Smith County residents are suing over claims a man was shot to death in a mall parking lot.

Latrese Mass, individually and as representative of the estate of Chris Mass, deceased; Annieka Rainey, as next friend of Amari Mass, a minor; and Niesha Veasley, as next friend of Christopher Mass Jr., a minor; filed a lawsuit April 17 in the Eastern District Court of Texas against Simon Property Group L.P., citing wrongful death.

According to the complaint, Chris Mass was shopping at Broadway Square Mall in Tyler on Feb. 9, 2013, when the mall opened early for a special sale at Champs Sports.

The lawsuit says an altercation between two other customers occurred in the store and continued outside, and when Mass left the mall, he was fatally shot.

The defendant, owner of the mall, is accused of failing to provide proper security at the mall, despite knowledge of many violent incidents before the one that killed Mass. Latrese Mass, his mother, and his minor children are suing for the loss of care and support.

The plaintiffs are seeking more than $75,000 in damages.

They are being represented in the case by attorney Luke Bickham in Tyler.

Eastern District Court of Texas Case No. 14-cv-00374

This is a report on a civil lawsuit filed in the Eastern District Court of Texas. The details in this report come from an original complaint filed by a plaintiff. Please note, a complaint represents an accusation by a private individual, not the government. It is not an indication of guilt, and it only represents one side of the story.