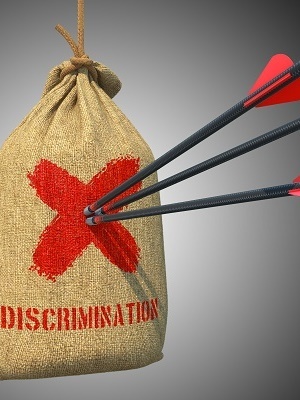 A Houston woman has filed a complaint against her former employer alleging she was discriminated against based on her race, gender, age and religion, and wrongfully terminated.
Madeline Kirksey claims that she was terminated from the Children's Lighthouse Learning Centers on Nov. 3 after she refused to call a 6-year-old transgender student by their new name, and filed a complaint with the Equal Employment Opportunity Commission (EEOC) on Nov. 10.
"This is not about being anti-transgender," her attorney Briscoe Cain of Cain Law Firm said.
According to the complaint, the parents of a child who had been attending school for almost 4 months as a girl, "suddenly announced that their daughter was now a boy" and informed the center that the child should be treated as a male and called by a new male name.
When informed of the decision, Kirksey told her employer that she could not comply with the request because she believed that supporting the decision to "force" a 6-year-old child to switch genders violated her Christian beliefs and would expose the child to ridicule at school and confuse the other children.
"The school had a meeting and supplied employees with paperwork about how to educate themselves and others about the sensitivity of transgender issues," Cain said.
"She [Kirksey] felt that it was inappropriate to talk about transgender issues with children without the consent of the parents," Cain said. But the school allegedly refused.
"She did offer a compromise," Cain continued. "She said she in the absence of the other parents knowing what was going on, she would call the transgender child by initials. But the school refused and so she was terminated."
Kirksey, who had been employed at the center for over a year and worked in child care for over 26 years, believes that her age (over 40), race (African American), gender (female), and religion (Christian), played a direct role in her termination.
The complaint further states that Kirksey was also concerned about how parents of the other students would react when they heard about the transgender issue from their children, and believed they should be notified beforehand so they could have the opportunity to discuss transgender issues with their children.
According to her attorney, Kirksey was written up by Children's Lighthouse Learning Center the day before she was fired and they acknowledged that it had to do with her beliefs. Then on the day she was terminated, her former employer said she refused to call a transgender child by their name, he said.
The center also alleged that Kirksey "improperly discussed" the transgender issue with another parent at the school. Kirksey denied the accusation.
The complaint states that the center "fabricated bogus and trumped up excuses for documenting criticism" in the days leading up to her termination.
Cain said that Kirksey, who is also an author, worked as a program director and childcare director in previous jobs, had an exemplary work history before and during her employment at the Children's Lighthouse Learning Center.
The complaint also states that Kirksey has suffered damages which include loss of income, loss of business opportunities, reputation damages and emotional distress, among others.