AUSTIN – Joining a bipartisan coalition of 25 states, Attorney General Ken Paxton on Oct. 24 called on U.S. Secretary of Education Betsy DeVos to reject a campaign by student loan servicers and debt collectors to dismantle state oversight of the student loan industry.
In recent years, Texas and other states investigated and prosecuted a number of student loan industry abuses, winning settlements in the tens of millions of dollars for vulnerable student borrowers.
In a letter to Secretary DeVos, Attorney General Paxton and his counterparts point out that the student loan industry continues to lobby the U.S. Department of Education for more control and autonomy at a time when it is still in urgent need of reform. It is reported that Americans owe more than $1.3 trillion in student loan debt, spread out among 42 million borrowers, and sixty percent won't pay off their loans until their 40s.
"Any attempt to strip states of their oversight of the student loan industry amid the mounting student loan crisis would only put students and borrowers at increased risk," Paxton said. "The Consumer Protection Division of my office is at the forefront of protecting Texans from fraud, deceptive conduct and unfair business practices. Allowing the student loan industry to skirt state law would enable bad actors to take advantage of people who are trying to better their lives through education."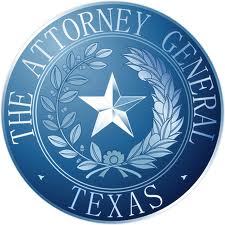 The attorneys general explain in their letter that the student loan industry seeks to "defy the well-established role of states in protecting their residents from fraudulent and abusive practices, plainly exceed the scope of the department's lawful administrative authority, and would needlessly harm the students and borrowers at the core of the department's mission."
The Federal Trade Commission recently honored Attorney General Paxton's Consumer Protection Division for collaboration on "Operation Game of Loans," a national crackdown of state attorneys general and the FTC on student loan scams.
Agreeing to the industry request would gut state authority the federal government has recently praised Texas for using wisely, a press release states.
The New York attorney general authored the bipartisan letter, which included signatures of the attorneys general and other state officials from California, Colorado, Connecticut, Delaware, Hawaii, Illinois, Indiana, Iowa, Kansas, Kentucky, Massachusetts, Maryland, Maine, Minnesota, Montana, North Carolina, Oregon, Rhode Island, Tennessee, Virginia, Vermont, Washington and the District of the Columbia.