BEAUMONT – When area resident Blanca Myers went to go eat at Bruce's Seafood Deli earlier this year, having a car smash into the restaurant certainly wasn't on the menu.
On Oct. 29, Myers filed a $1 million lawsuit against Bruce's Seafood, alleging the restaurant is liable for injuries because it failed to place concrete barriers in front of the establishment to protect customers from motorists.
Phyllis Thomas, the woman who crashed into the restaurant, is also named as a defendant.
According to the lawsuit, Myers was eating at Bruce's Seafood on March 27 when Thomas crashed her Lexus sedan into the Port Arthur restaurant. Although she wasn't struck directly, Myers claims the crash caused various parts of the building to fly through the air and hit her.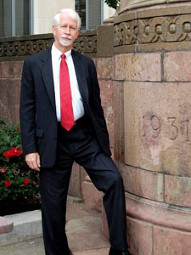 Burmeister
Myers also claims she was forced to react quickly, which caused discs in her back to rupture.
Prior to the crash, another driver had allegedly crashed into Bruce's Seafood, according to the lawsuit.
"The prior accident put Bruce's on notice that additional security measures were necessary to protect the clientele of the restaurant, such as concrete posts, which many other facilities now have, but Bruce's does not," the suit states.
"Therefore, Bruce's negligence proximately caused (Myers') damages and injuries."
The suit further faults Thomas for negligently failing to apply her brakes in a timely manner.
Bruce's Seafood answered the lawsuit the day after it was filed, generally denying Myers' allegations and requesting she prove her claims.
The answer also states the amount Myers was allegedly billed for medical treatment is in excess of the amounts actually paid or incurred.
Myers is suing for her past and future physical pain, mental anguish, medical expenses and impairment.
Moore Landrey attorneys Jon Burmeister and Tommy Yeates represent her.
Bruce's Seafood is represented by James Cersonsky, attorney for the Houston law firm Fanaff, Hoagland & Gonzales.
Judge Justin Sanderson, 60th District Court, is assigned to the case.
Case No. B-202834