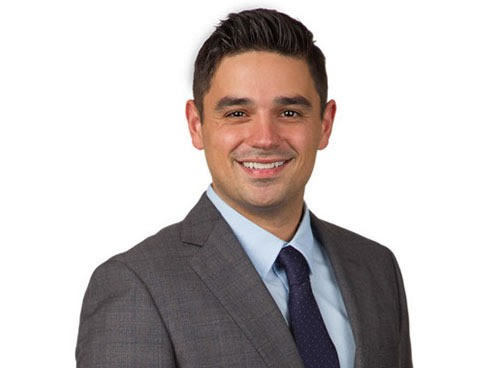 Dishon
BEAUMONT - A Jefferson County jury has awarded more than $230,000 in damages for injuries sustained in a 2017 intersectional collision.
The 6-person jury in Judge Gerald Eddins' court deliberated for approximately four hours on July 31 before awarding those amounts to Evelyn King of Port Arthur.
King was represented by Cody A. Dishon, a partner in Beaumont's The Ferguson Law Firm, LLP along with Charlotte Foutz-Rogers, also of the Ferguson Law Firm.
Court records show King was injured in an April 3, 2017 when defendant Hoa Nguyen, a Port Arthur resident, ran a stop sign at the intersection of Griffing and Lombardy in Port Arthur. King did not seek medical attention at the scene and waited two weeks before first receiving treatment. She treated for approximately two months, receiving diagnostic and chiropractic care. Her total medical bills totaled $25,000.
The jury found the defendant 100 percent responsible for the crash and awarded $235,000. The plaintiff did not seek damages for wage loss.
"We are, of course, very appreciative of the jury's work and commitment to finding the truth in this case," said Dishon.
Dishon called multiple witnesses during the trial, including the police officer, an eyewitness, family members, friends and King's treating doctor.
"Having these witnesses appear and testify in person were critical to our success," he said. "It helped the jury get to know our client and understand the nature of her injuries. The treating doctor was very persuasive in explaining her injuries in this crash compared to those she had sustained in an earlier one in 2015."
The jury awarded $25,340 for past medical expenses, $150,000 for future medical expenses, $25,000 for past and future pain, $10,000 for past and future impairment and $20,000 for past mental anguish.
"The verdict is more than 20 times the insurance company's officer," Dishon said. "We simply will not let some insurance adjuster from Houston tell us what the value of an individual's suffering is. Like here, we prove time and time again. Human suffering is real and has real value. When that value is not recognized, we will be there every time, in any court to fight that fight.
"It is what we do."
Dishon added: "I would be remiss if I didn't recognize the top-of-the-line support I had. Charlotte Rogers was great. I also cannot say enough about my paralegal, Jessica Burkett. She had the case prepared and organized. She was superb."
The Ferguson Law Firm is headquartered in Beaumont.