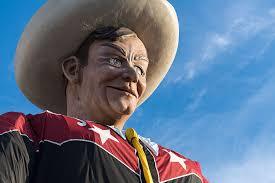 DALLAS – An appellate court recently found that an act meant to safeguard free speech against retaliatory litigation does not apply to an open records lawsuit brought by an Austin law firm against the State Fair of Texas.
The State Fair of Texas (SFT) is a nonprofit that contracts with the city of Dallas and receives millions of dollars in revenue for organizing the annual fair.
In 2016, Riggs and Ray, a firm specializing in public law, sent SFT a Texas Public Information (TPIA) request.
But rather than refer the matter to the attorney general, SFT sued the firm seeking a declaratory judgment that it is not a governmental body subject to the act, court records show.
Riggs and Ray moved to dismiss the case under the Texas Citizens Participation Act, arguing that SFT's suit was filed in retaliation for the firm's TPIA request, which the firm "made in the exercise of its rights of free speech," according to the firm's appellate brief.
A trial court granted the motion but the ruling was reversed on appeal.
On Oct. 14, 2016, SFT nonsuited the action, believing that a Texas Supreme court ruling in the case of GHP v. Paxton conclusively established that SFT is not a governmental body.
The legal fight between SFT and Riggs and Ray did not end there, however.
Because SFT still continued to refuse to provide the requested information, the firm filed suit against it on Dec. 19, 2016, requesting a declaratory judgment that SFT is indeed a governmental entity, according to the firm's appellate brief.
This time around, SFT moved to dismiss under the TCPA, alleging that the firm's suit implicated its rights to free speech.
In October 2017, a trial court found in favor of SFT, sanctioning the firm and awarding the nonprofit around $178,000 in legal fees.
On July 28, 2017, Riggs and Ray appealed. And on Sept. 5, more than two years later, the Fifth Court of Appeals held that the TCPA does not apply to the firm's suit.
"The critical issue in this appeal is whether (the firm's) suit 'is based on, relates to, or is in response to' SFT's exercise of its 'right of free speech' or 'right to petition,'" the opinion states. "We hold that it is not, and we therefore reverse and remand."
SFT is represented in part by Dallas attorney Robert Smith.
Appeals case 05-17-00973-CV