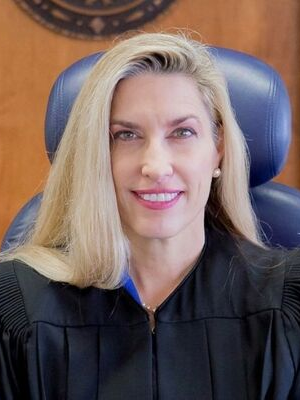 Gisela D. Triana | Texas Courts
AUSTIN -- A Texas man could not convince an appeals court to side with him after he was ordered to pay a $10,000 for not obeying orders in his case against a software company.
The Texas Court of Appeals in the Third District at Austin affirmed a ruling from the Travis County District Court that struck David Dumais' pleadings as a discovery sanction, agreeing with defendants Charles Haggas and Space Chimp Inc.
Justice Bob E. Shannon wrote the opinion. Justices Gisela D. Triana and Edward Smith affirmed.
Dumais sued, alleging the software he purchased from Space Chimp did not work. But Dumais was the one who was found in noncompliance after he failed to produce electronic documents despite requests and orders, to the point where a sanction was ordered against him. The appeals court said, "Attempting to divert attention from his past noncompliance and delays, Dumais suggests that his conduct did not justify the severity of the sanction because 'under the applicable discovery order, [he] was 10 days late producing a portion of the requested documents.'"
The court noted that the lower court has the authority to review someone's behavior during the entire portion of the litigation, not just during a section of it. The lower court gave Dumais the chance to have a less severe sanction of $10,000 paid by March 1, but Dumais filed the appeal instead, and said he did not find out about the sanctions until March 7, nearly a week after the deadline.
The appeals court argued that even if that were the case, Dumais could have filed for an extension. "Dumais has offered no explanation for his failure to avail himself of his opportunity," said the appeals court as it backed the lower court's ruling.
This lawsuit comes after a previous claim that Dumais non-suited in May 2018 when he failed to respond to Space Chimp's written discovery requests. Still, he filed the exact same complaint again in the current lawsuit.
So began Dumais' refusal to comply with Space Chimp's discovery requests to acquire electronic files that were provided him. Dumais went on to miss a total of four separate deadlines that he had to produce the electronic files. The lower court ultimately had to order Dumais to produce the files and gave Space Chimp $600 for attorney fees. Space Chimp subsequently filed a motion to dismiss the case.
The lower court granted Space Chimp's request for discovery and said the case would be dismissed with prejudice unless Dumais paid Space Chimp $10,000 by March 1, 2019. Dumais appealed and did not pay the $10,000 fine, stating he did not think the lower court's order on sanctions was final.