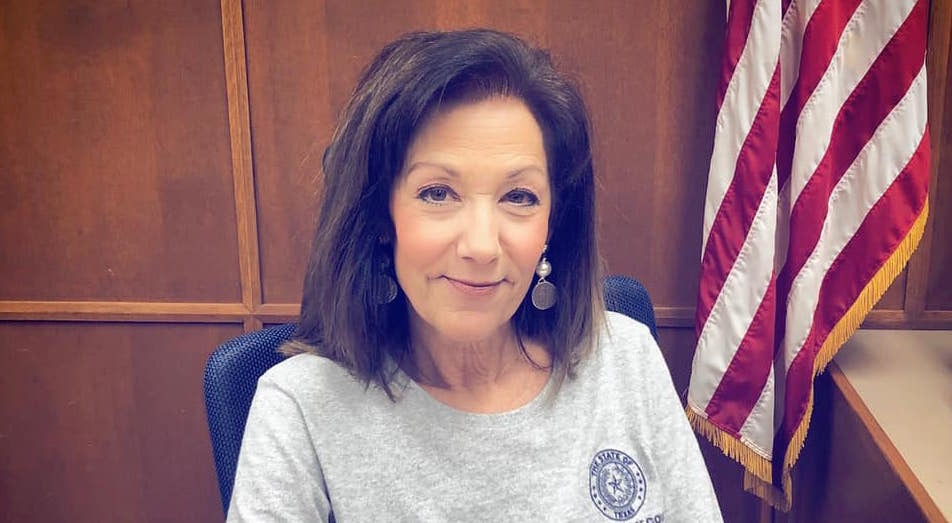 Cathy Dollinger
BEAUMONT – Several employees at the Jefferson County courthouse are competing for Justice of the Peace Precinct 1, Place 1 – a list of candidates that includes the ex-wife of the justice vacating the position.
Three individuals, all of whom are Democrats, are looking to claim the seat of the current Justice of the Peace, Kenneth Dollinger. The candidates are Cathy Dollinger, Naomi Doyle and George Milhouse.
In 1997, Cathy Dollinger began working as a bailiff for the 60th District Court, which was presided over by Judge Gary Sanderson.
"For 10 years I gained the knowledge of courtroom security and procedures," she says on her Facebook page.
On April 1, 2007, Cathy Dollinger took the position of court coordinator and still serves in that capacity for Judge Justin Sanderson, the son of Judge Gary Sanderson.
"This position has given me the opportunity to perform all operations of the District Court. This has given me a well-rounded base to perform the duties of the Justice of the Peace," she says on Facebook.
"There are many aspects of the Justice Court. This court, Precint 1 Place 1, has the most intake of civil cases. It is extremely important that any person can come before the Judge or Jury to settle their disputes. I would be honored if elected, to continue and uphold the integrity of this court … and to work along side the current staff, which has a combined total of 70 years experience in this court."