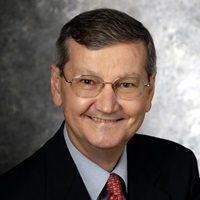 DALLAS (Legal Newsline) – A recent Supreme Court opinion abolishing aggregate political contribution limits will not have a "tremendous impact" on the Texas political landscape, says one political science professor.
While critics such as Robert Weissman, president of
Public Citizen
, are calling
McCutcheon v. the Federal Ethics Commission
a blow to Democracy, Cal Jillson, a professor of political science at Southern Methodist University, points out that wealthy donors, prior to the ruling, were already able to give millions in support of their preferred candidate by donating to super PACs.
On April 2, the high court's conservative justices banded together in a 5-4 vote in the case of
McCutcheon v. FEC
, ruling that donors, under the First Amendment, have the right to give the legal maximum to as many federal candidates and political committees as they see fit.
The donation limit of $2,600 to a single candidate still stands, meaning the ruling solely focused on aggregate amounts.
"I'm sure a $2,600 donation will be appreciated, but it's not enough to buy the candidate," Jillson said. "I don't think (the ruling) will fundamentally change the political landscape. The candidates already have access to all the funds they need to make their case."
Although super PACs are prohibited from directly giving or coordinating with federal candidates, the only restriction donors face when giving to a super PAC is the size of their billfold.
For example, over the past two years, plaintiffs attorney Steve Mostyn and his wife Amber were the 10th largest overall donors to super PACs, ranking fourth among liberal contributors with a total of nearly $4.3 million, according to opensecrets.org.
Furthermore, according to the
Sunlight Foundation
, in 2013 the top two individual donors to super PACs have ties to the Democratic party. Former NYC Mayor Michael Bloomberg and California billionaire environmentalist Tom Steyer combined to account for nearly $20 million in donations.
Jillson pointed out wealthy donors can bypass the $2,600 single contribution limit by forming their own super PACs and hiring former staff members of the politician they seek to support.
In turn, the super PAC, guided by the advice of a former staff member, can launch costly media campaigns in support of the candidate or attacking the preferred candidates opponent, he says.
An example of a super PAC feeding off the input of a politician's former staff member would be the Ready for Hillary SuperPAC.
On Jan. 25, 2013, Adam Parkhomenko, a Hillary Clinton political staff member from 2003-2008, co-founded the Ready for Hillary SuperPAC, according to the PAC's
website
.
"The coordination between the candidate and the super PAC is pretty close," Jillson said. "Most of the time, they know each other and can coordinate without talking."
And as far as Texas goes, the home of mega-donor Mostyn, Jillson says the ruling will have some impact but it won't be tremendous.
"There are already a few donors in Texas that play politics like old ladies play bingo," he said, adding that donating $2,600, no matter to how many candidates, is inefficient, especially since wealthy donors were already able to spend unlimited amounts of money.
However, Jillson believes the $2,600 cap won't be in place forever given the Supreme Court's track record in recent years, believing the high court's decisions are building a bridge to a future ruling.
In the 2010 Supreme Court ruling
Citizens United v. FEC
, justices opined corporations and unions could make unlimited independent expenditures that are not coordinated with a campaign.
"(These decisions) will open the flood gates," Jillson said, adding that in both opinions justices cited free speech. He says one can reasonably conclude the high court will eventually rule that a wealthy man's free speech cannot be limited to $2,600.
In the years to come, only campaign finance records and election results will indicate whether or not
McCutcheon v. the FEC
becomes an advantageous vehicle for Texans like Mostyn to spread his wealth to Congressional hopefuls, turning the Lone Star state from red to blue.
But no matter the end result, "very wealthy donors will continues to have their interests protected by the political system," says Jillson.
Mostyn has made more than $150 million in attorneys fees from representing thousands of Hurricane Ike victims in their lawsuits against the Texas Windstorm Insurance Association – the sole provider of windstorm insurance for Texas Gulf Coast residents.
In the years since the hurricane made landfall, campaign finance records show the attorney uses his wealth to donate millions to in-state and out-of-state political candidates.
Mostyn is the treasurer of the super PAC Americans for Responsible Solutions, according to opensecrets.org.
From Legal Newsline: Reach David Yates at elections@legalnewsline.com