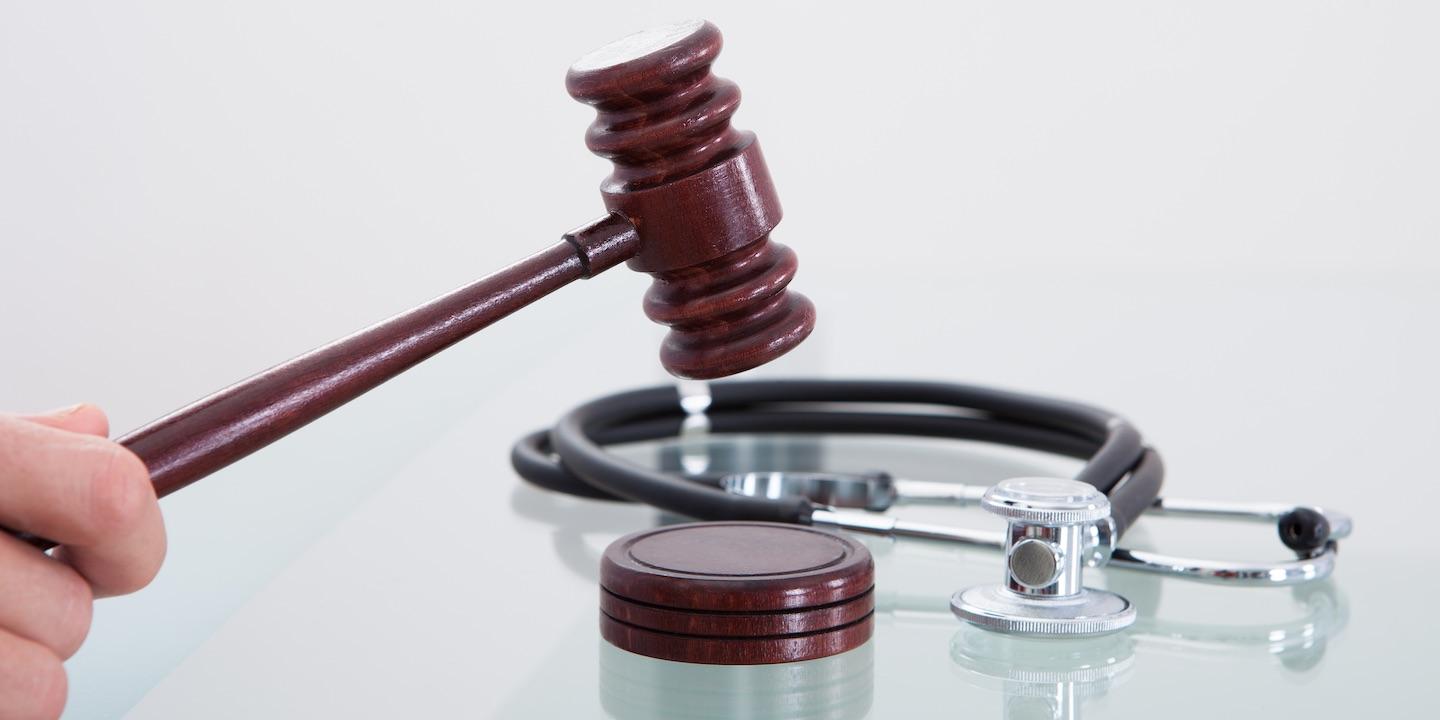 BATON ROUGE - On Jan. 24, the national law firm of Baron & Budd announced that it has been hired to represent the Parish of East Baton Rouge and the City of Baton Rouge in litigation against five of the largest pharmaceutical distributors and three drug wholesale distributors for their role in allegedly creating a public nuisance by failing to regulate orders of prescription opiates in the Parish of East Baton Rouge.
The win holds special significance for Baron & Budd Shareholder Burton LeBlanc, a long-time resident of Baton Rouge. LeBlanc leads Baron & Budd's Louisiana operations, including offices in Baton Rouge and New Orleans, a press release states.
"I've lived in Baton Rouge for most of my life – it's where I do business, but more than that it's where I grew up and it's where I'm raising my family," said LeBlanc. "I've seen the dramatic, horrific toll that these drugs have taken on my community, and I'm extremely pleased that our firm has been selected to lead this fight against the drug distributors to ensure that Baton Rouge receives the support it deserves to fight this drug epidemic."
The office of Mayor-President Sharon Weston Broome made its own announcement regarding the litigation. In the press release, Mayor-President Broome stated that East Baton Rouge Parish intends to hold the distributors accountable for failing to monitor, identify and report suspicious activity in the size and frequency of opioid shipments to pharmacies and hospitals, as mandated by the federal Controlled Substances Act. As a result of this negligence, she said, "I am determined to do everything in my power to stop this epidemic from further destroying the lives of the people of Baton Rouge."
In 2017, the Centers for Disease Control reported that Louisiana had the fifth highest opioid prescription rate. Still further, between 2006 - 2014, the CDC noted that doctors in East Baton Rouge wrote opioid prescriptions that ranged from 114 to almost 131 per 100 persons, which accounts for more than one opioid prescription for every man, woman and child in Baton Rouge. While the Mayor-President says that some improvements have been made, there were more than nine opioid prescriptions for every 10 East Baton Rouge Parish residents in 2015 and 2016.
Baton Rouge joins nearly 200 municipalities that have contracted with Baron & Budd to pursue lawsuits related to allegations that pharmaceutical distributors – Cardinal Health, AmerisourceBergen, and McKesson Corp. – deliberately failed to monitor and report suspicious orders of opioids. In these cases, the plaintiffs are seeking damages to cover the costs of services including, but not limited to: medical care and treatment for patients suffering from opioid-related addiction or disease; treatment of infants born with opioid-related medical conditions; costs associated with caring for children whose parents suffer from opioid addiction; and law enforcement and public safety services related to the opioid crisis.
East Baton Rouge Parish has hired expert law firms, experienced in holding the powerful pharmaceutical industry accountable. Those firms include: Baron & Budd; Levin, Papantonio, Thomas, Mitchell, Rafferty & Proctor; Greene Ketchum Bailey Farrell & Tweel; Hill, Peterson, Carper, Bee & Deitzler; and McHugh Fuller Law Group. Baron and Budd serves as lead counsel to approximately 80 percent of the municipalities that have filed suit against pharmaceutical distributors for opioid-related claims.