SAN ANTONIO – A settlement has purportedly been reached in a defamation lawsuit brought by a Mexican woman claiming Philip Klein, a PI and blogger out of Beaumont, harassed her for years.
In 2014, two individuals, identified only as E.M. and V.B.M., filed suit against Klein and his company, Klein Investigations & Consulting, along with the man that hired him, James Landess.
V.B.M., a citizen of Mexico, and Landess were married in 1994 and divorced in 2006. The final divorce decree gave V.B.M. the exclusive right to establish the primary residence of the children and allowed Landess to have visitation, according to the second amended petition.
In 2008, V.B.M. married E.M. and relocated to Monclova, Mexico. After the move, Landess unsuccessfully attempted to obtain custody of their children. On March 3, 2010, a trial court in Bexar County signed an order allowing V.B.M. to maintain primary residence with the children in Monclova.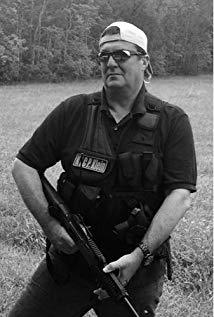 Klein (photo from IMDb)
"Almost immediately, Landess started making false claims that V.B.M. had 'kidnapped' her children," the suit states. "To aid him in his scorched-earth campaign … Landess employs an acerbic and provocative blogger and failed author, defendant Philip R. Klein…"
The plaintiffs claim Klein harassed them for four years with a campaign of "fear and intimidation" that allegedly included Klein threatening V.B.M. with criminal punishment if she did not surrender her children to Landess and him.
According to lawsuit, in a letter dated Dec. 20, 2010, Klein wrote: "Ms. [V.B.M.], there is no negotiation room. You must have the children back in the United States my (sic) by January 2, 2010, (sic) or you will face felony extradition to the United States under the Hauge (sic) Act. (sic) I have attached a copy of the Hague application that is currently pending in the United States (see attached). If you do not comply — you have a chance of going to prison for a very long time. I urge you to end this matter now."
The letter concluded with: "[I]t will only be a matter of time before that knock on the door comes and you are placed into custody for felony warrants for your arrest…. There will be nowhere to hide — we will find you…. Either you will send the children back now and not face charges or you will begin a process that will place you in prison for a very long time and you will not be able to watch your children grow up."
The suit further accuses Klein of making false statements of fact about the plaintiffs on a blog.
Also, both Klein and Landess are accused of malicious criminal prosecution through the use of false sworn testimony and false statements to police.
Court records show the parties filed a joint motion for entry of a take-nothing judgment due to settlement on Dec. 31.
As of Jan. 7, no order of dismissal is on file.
According to the petition, the plaintiffs seek $6 million in exemplary damages, plus $2 million in damages for defamation, malicious prosecution and false imprisonment.
The plaintiffs are represented by Jeffrey Dorrell, attorney for the Houston law firm Hanszen Laporte.
Klein is represented by Beaumont attorney John Morgan.
Bexar County case No. 2014-CI-17145