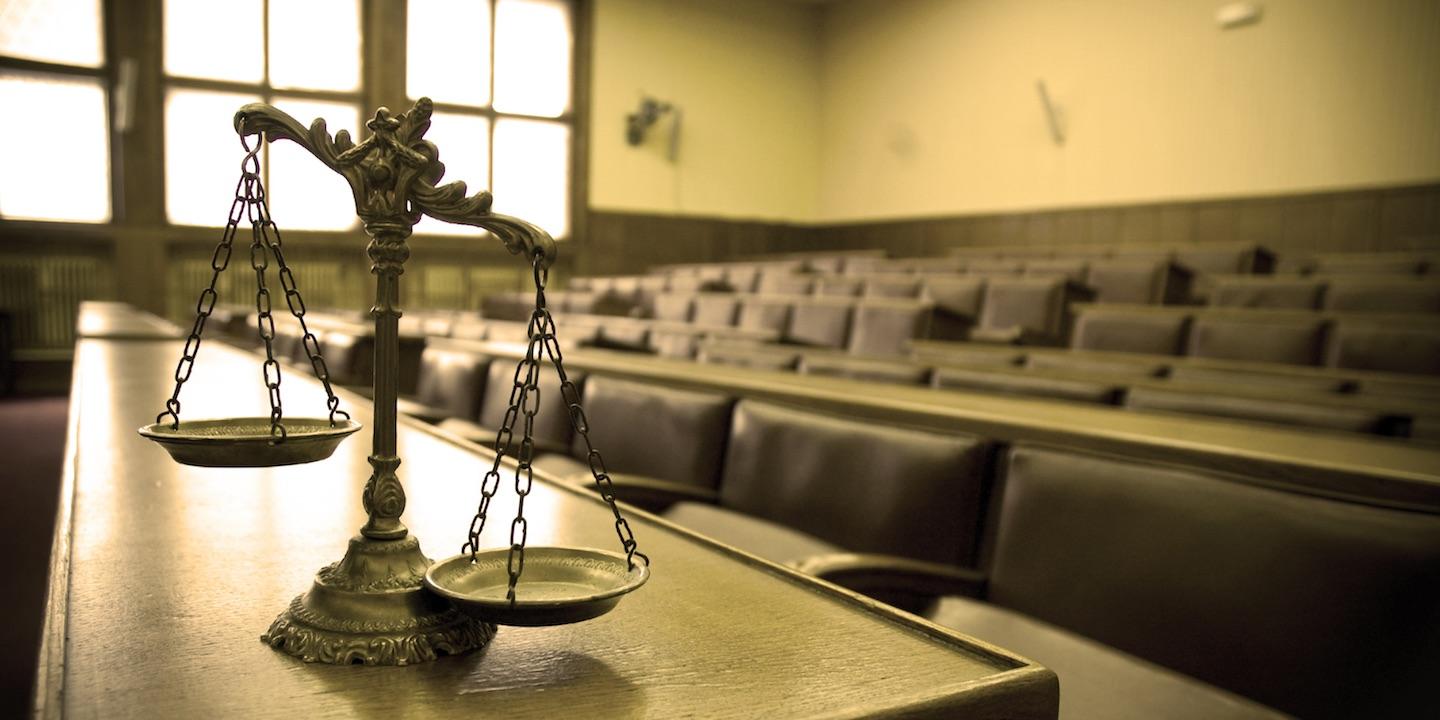 SAN ANTONIO - A federal lawsuit filed in the Texas Western District Court concerning the rights of an 81 year old San Antonio man under court appointed guardianship has been voluntarily dismissed with prejudice.
As reported in the Southeast Texas Record, Charles Thrash, 81, owned an auto repair shop on West Avenue and had been in the news for marrying his divorcee girlfriend, Laura Martinez, without his court appointed guardian's permission.
The marriage was subsequently annulled by the Honorable Bexar County Probate Judge Oscar Kazen on March 15 without an evidentiary hearing, according to a press release.
Ms. Martinez and her daughter Brittany alleged in their second amended complaint against Guardian of the Estate Tonya M. Barina, Guardian of the Person Mary C. Werner and five San Antonio attorneys that the Honorable Judge Kazen's voiding of her marriage to Thrash was not only "a mistake of law but also showed callous indifference to Charlie and Laura's rights to due process."
The five Defendant attornies include William Leighner, Laura Cavaretta, Barrett Ship, Les Katona, Jr and Karen Anderson.
But the Martinez family, through counsel, voluntarily dismissed their federal claims on Aug. 26, the same day that Attorney George H. Spencer, Jr. filed a Motion to Dismiss citing the state's Attorney Immunity Doctrine. Counselor Spencer is married to retired Bexar County Probate Judge Polly Jackson Spencer who continues to preside over guardianship cases by assignment.
"Well-settled Texas law provides that attorneys are immune from liability to non-clients for conduct within the scope of the attorney's representation of his client," wrote Counselor Spencer in his federal Motion to Dismiss on behalf of Leighner, Cavaretta and Katona who represented Guardian of the Estate Barina in the underlying Bexar County Probate Court guardianship case.
Court-appointed adult guardianships are designed to help the aging manage their lives, but in recent years, Texas, Florida, Ohio, Michigan and other states have been plagued with federal lawsuits that allege financial exploitation, civil rights violations, isolation, medical neglect, abuse, wrongful death and Americans with Disabilities Act violations.
Those allegations haven't escaped the watchful eye of Congress, which introduced HR 4174 to enact protections against elder abuse and neglect under guardianship.
"It is our duty in Congress to speak up and protect the most vulnerable members of our communities," said Congressman Darren Soto. "In Orlando, we saw firsthand the abuse of a former guardian which led to a preventable death."
Congressman Soto is referring to Rebecca Fierle, a court appointed guardian in Orlando, Florida who is under investigation for allegedly causing the death of a man who was under her care by issuing a "Do Not Resuscitate" order without consent.
In Ohio, the son of an aging retired physician who was forced to divorce his guardianized wife Fourough Bakhtiar [Saghafi] has moved the Lorain County Probate Court to justify its relocation of the 85 year old grandmother to the home of her guardian daughter Jaleh Presutto.
Ms. Presutto was appointed guardian of Mrs. Saghafi by Lorain County Probate Court Judge James Walther and, according to Lorain County police records, Ms. Presutto was found guilty of forgery and other counts in a matter relating to the Amherst School district.
In some states, individuals who have a record cannot legally be appointed the guardian of a senior citizen experiencing cognitive decline or person with disabilities.
Khashayar Saghafi filed the Motion for Relief from Judgment Granting [Zachary] Simonoff Plenary and Unsupervised Authority to Relocate Ward on Sept. 9, after Cuyahoga County Court of Common Pleas Judge Sherrie Miday Judge set a hearing for Sept. 25 in his father, Dr. Mehdi Saghafi's racketeering lawsuit. Simonoff is guardian of the estate of the octogenarian couple's estimated $8 million in assets, according to a press release.
"The Notice of Relocation, filed by [Guardian of the Estate] Zachary Simonoff, is by design intentionally vague and eliminates most relevant information, specifically that the relocation of the Ward [Mrs. Saghafi] was and has been to the Presutto residence, the same residence which this Court deemed inappropriate as of May 16, 2016 when Jaleh Presutto was indicted for various criminal felonies involving the Amherst School system," wrote the son's attorney Charles Longo.