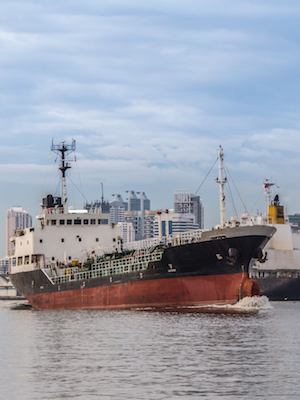 HOUSTON — A Louisiana maritime worker is suing his employers, alleging he was injured when hit by a load of pipes.
Brhian Mathieu filed a complaint Aug. 29 in Harris County District Court against Spencer Ogden Inc., Noble Drilling U.S. LLC and Shell Oil Company, alleging gross negligence and unseaworthiness.
According to the complaint, Mathieu was working aboard the Noble Globetrotter I on Aug. 18. The suit states Mathieu was assisting during lift operations and while the crane operator was trying to lift a bottom hole assembly, the plaintiff was struck by the pipes and trapped between the pipes and a handrail.
The plaintiff alleges he sustained physical impairment and will suffer in the future due to his injuries caused by the defendants' failure to provide proper and adequate crew and a reasonably safe place to work.
Mathieu seeks monetary relief of more than $1 million, attorney fees, court costs, interest and all just relief. He is represented by attorneys Marcus R. Spagnoletti and Eric J. Rhine of Spagnoletti Law Firm in Houston.
Harris County District Court case number 2019-61352