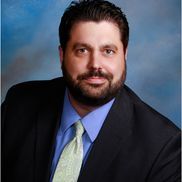 Renick
BEAUMONT – A daycare was recently hit with a lawsuit seeking up to $1 million in damages for injuries a child suffered while using a playground swing.
Tajuan Straughter, as next of friend of K.R., filed suit against Vision Alive Christian Ministries Outreach Center and King's Kids Christian Daycare on Jan. 8 in Jefferson County District Court.
According to the lawsuit, on July 9 King's Kids Daycare was supervising K.R. While using a playground swing, the swing collapsed, causing the child to suffer injuries to his head, back and a broken left ankle.
The suit accuses the defendants of negligently failing maintain a safe playground and failing to adequately supervise.
As a result of such negligent acts, K.R. suffered lost wages, mental pain, economic losses and medical expenses, the suit alleges.
The plaintiff is also suing for exemplary damages.
Beaumont attorney Scott Renick represents the plaintiff.
Judge Mitch Templeton, 172nd District Court, has been assigned to the case.
Case No. E-205105