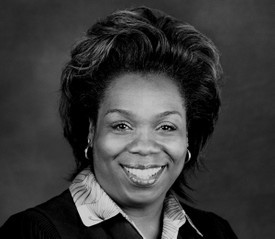 Plumlee
DALLAS – Since 2013, Bradley Miller has been entangled in litigation stemming from a divorce case that originated in Judge Andrea Plumlee's 330th District Court – a complex mix of proceedings that Miller says has consumed all of his time and money.
Miller, who says that he can no longer afford to hire an attorney, is representing himself and currently has two appeals pending from Plumlee's rulings.
In the Fifth Court of Appeals, Miller is arguing that Plumlee abused her discretion – a seemingly reoccurring issue with the judge, as The Record has previously reported on several incidents where appellate justices have found that she abused her discretion while presiding over family court cases.
Earlier this month, The Record also reported that Dallas County residents were mailed postcards detailing some of Plumlee's controversial past rulings that were appealed.
Court records show Miller's appeal was submitted on briefs on Feb. 19. The case arises from a child support enforcement proceeding.
In his brief, Miller presents 13 issues for consideration, including:
- Whether Plumlee abused her discretion and violated his constitutional rights by failing to notify him of hearings;
- Whether levying a court fine against an indigent party represents a violation of constitutional due process; and
- Whether a state court must cease all proceedings in a case during the pendency of a federal removal.
Miller's other appeal, which is currently in the Ninth Court of Appeals, centers on a bill of review proceeding, in which he alleges his ex-wife and judges of the 330th District Court defrauded him of his opportunity to fully litigate his interests during his divorce case.
Miller submitted his brief on Feb. 18, alleging that he was defrauded of his money, parental rights and right to free speech.
Two years earlier, Miller, after discovering that the trial court had been holding child-support enforcement hearings without notifying him, filed a motion to change venue and to recuse Plumlee, according to his appellate brief.
A petition for bill of review was filed a month later, along with an affidavit of indigency that was uncontested.
Because he expected his constitutional rights to be violated, Miller says he decided to try and remove his case to federal court.
Court records show a temporary orders hearing in the case was set for June 7, 2018. Beforehand, Miller removed the case to federal court. Miller filed his removal petition in federal court and notice in the state court.
On that same day, Miller personally served his ex-wife's attorney with the notice and removal petition.
"Despite the fact that Appellant Miller had properly removed the case, the state court proceeded with the temporary orders hearing, issued a default judgment against Miller, and signed the temporary orders without jurisdiction," Miller's brief states.
"These fraudulent temporary orders bar Miller from custody of or access to his daughter, prohibit Miller from going within 1000 feet of his daughter's school, and enjoin Miller from attending his daughter's extracurricular activities."
After spending years litigating his divorce case in Plumlee's court, Miller, who has filed three complaints against her, has come to believe that the judge doesn't adhere to Texas law.
"Plumlee doesn't know the law – and even when she is presented with the law, she ignores it," Miller said. "She does whatever she wants because she knows she can get away with it."
Plumlee, who did not respond to a request for comment, has been openly criticized in the past for not distinguishing herself in the eyes of attorneys.
"Legal work has occupied about 90 percent of my time and energy since 2015," Miller said. "I haven't seen my daughter since May 2018, and my dad passed away without having seen his only grandchild for the last year and a half of his life."